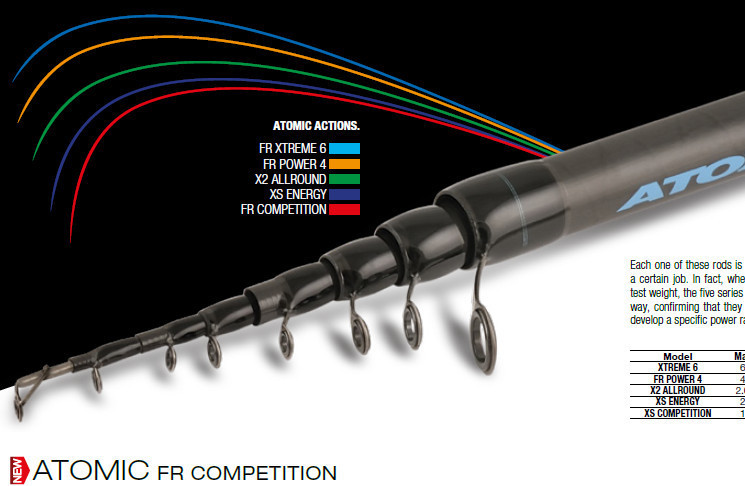 ATOMIC FR Competition 600 30g available ex Italy 4 weeks delivery time
SKU 00613
Product Details
In Italy, as well as in the rest of Europe, Atomic has become synonymous of tremendous power and strength, thanks to outstanding rod performances, not thanks to advertising!
Within the new range, this Competition series is the access door to the Atomic world, a sort of link to the most powerful ones, which are identified by growing numbers like 2, 4 and 6.
Its structure is fast tapered, with a compact closed length and a reasonably fine top area, which allow a certain casting precision and tolerate the use of relatively fine hooklinks (not less than 0,14 mm).
Perfect for sea fishing or heavier fish in fresh water
Able to lift dead weights up to 2 kilo
290 g wt 6 section 132 cm closed
The medium leg SiC guides have a vibration-free "Y" shape frame, while the plate reel seat is wide enough to accept big size reels (size 7).
this rod is currently sold out in the UK but is available ex Italy lead time 4 weeks
Save this product for later