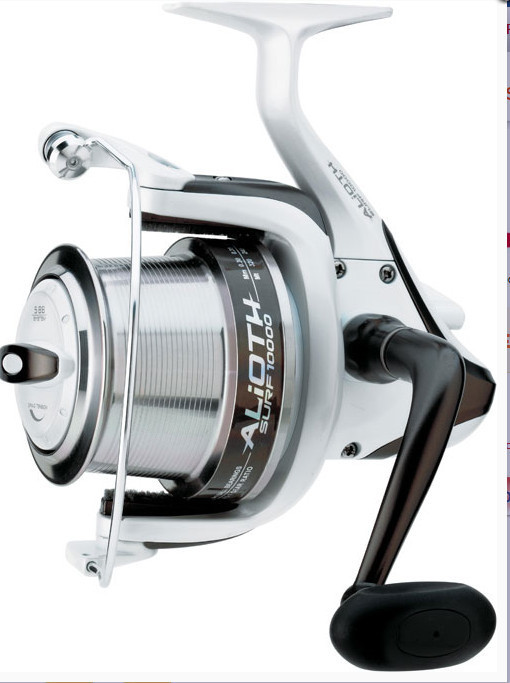 Alioth Surf
SKU 00039
Product Details
http://www.youtube.com/watch?v=Zzxa6pUtTMU for a video on this reel
New Surf Casting family featuring very good performance for
a very interesting price point. The body is graphite made, to
stay light weight, while the spool and the handle are made
of cold forged aluminum
to give power. The wide
diameter spool is perfect for
long casting, together with
the perfect line lay given
by the worm shaft system.
The line is always safe cause
it will pass through an anti
twist roller guide line. Gears
are supported by 4 ball
bearing and one way cluych.
The drag has oversized discs
and it is sealed to protect it
against salt water and sand.
Two sizes available, 8000
and 10000, to meet different
needs throughout Europe.

035-02-080 8000 582 4.8:1 (98cm) Ø 0,25mm - 260m - 4+1
035-02-100 10000 693 4.3:1 (104cm) Ø 0,35mm - 240m - 4+1
http://www.trabuccofishing.com/catalogo/p/54/alioth_surf.htm
Save this product for later