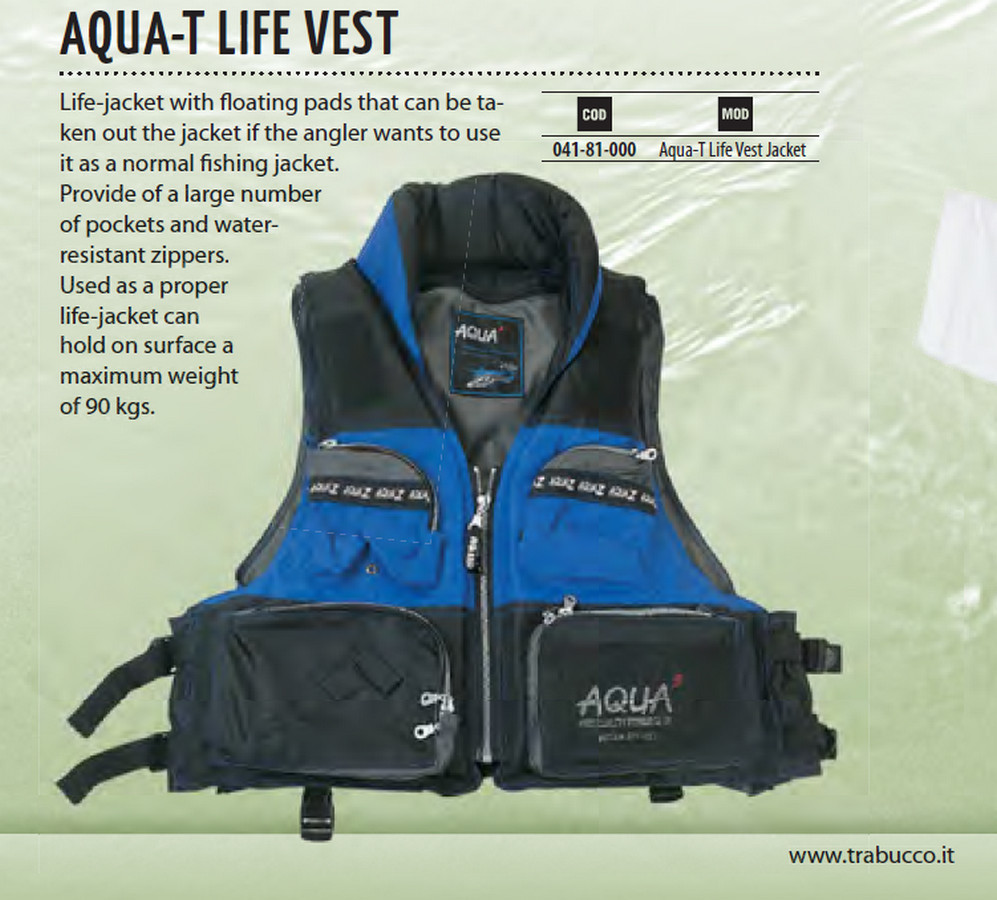 Aqua T PFD floation vest for lure fishing
SKU 00216
Product Details
Aqua T Life Vest
4 main pockets, 1 inner   zippable removable bounancy aid pouches
90kg max weight
attachments for lanyards and fishing kit
Great for rock climbing for those Wrasse!
a floating vest that will keep you on top if you fall into
the water.
Nevertheless, it cannot be considered a life jacket, but only
a buoyancy aid.
It is built with rugged nylon and stuffed by a super
buoyant foam core.
Several pockets have been added for your fishing
convenience and two bands of reflective material have been placed
close to the shoulders, very useful for night fishing.
Suitable for people up to 85 kilos weight, it's perfect for boat fishing, belly boat fishing
and in all the situations where you are in the middle of the water, with
your waders or fishing from a sea cliff.
Save this product for later