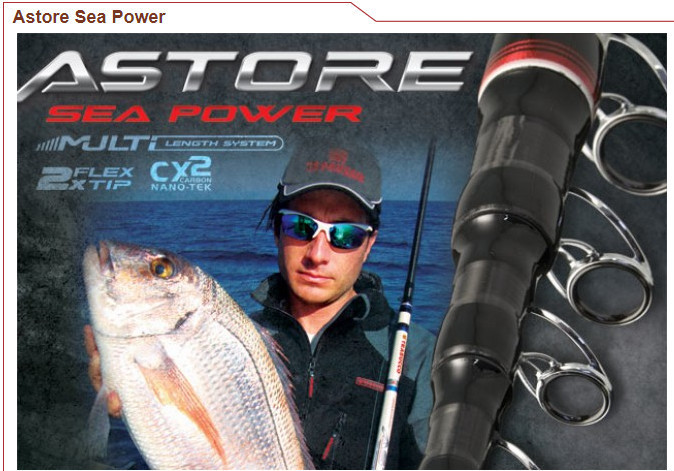 Astore Power 5.0m 300g Telescopic Boat Fishing Rod 3 to 5, 2 tips 300g
SKU 00628
Product Details
Telescopic boat rod for boat fishing
Drifting with some great properties: extremely thin
blank , amazingly sensitive and with a perfect action.
It is such a nice mix of technology, innovation and experience, supported by a CX-2 Nano Carbon Tek material.
The blank is thus really powerful but always balanced and light weight.
The blank is built in 6 sections plus 2 put in tips, one in solid carbon and one in solid fibreglass, both coming with guides.
The fibreglass tip has been chosen for pelagic fishes such as: bonito, mackerel and little tunny.
The carbon tip is more indicated for bottom fishing with weights from 30 to 200 g for other kind of fish: grouper, snapper, conger and sea bream.
Equipped with SiC stainless steel double leg guides.
The three sections above butt are adjustable to allow the user adapt the rod's
length to fishing conditions from 3 to 5 m
Save this product for later