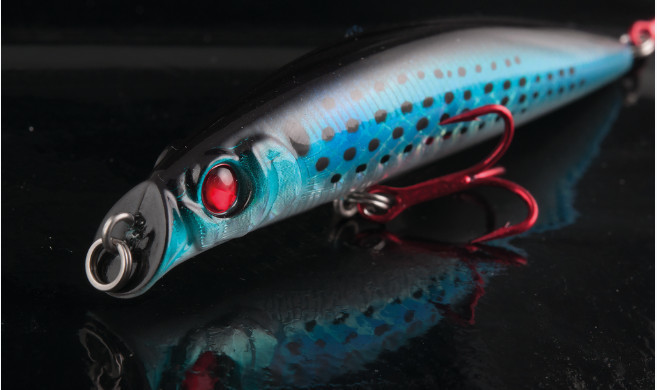 Bayrush Live darter minnow 90mm 10g bass lure new 2019
SKU 00625
Product Details
Bay Rush is a small darter style minnow, designed to minimize
aerodynamic resistance thus to be casted at distance
and deliver a great swimming action in the upper layers.
It's suited to seabass fishing at most, on rocky shores, close to a delta
or even on sandy bottoms.
Even on a slow speed retrieves Bay Rush
is able to provide an erratic side-to-side swimming action with sudden
movements great to entice predators to attack.
The integrated lip helps to reach long casting distance, reducing damages from the
impact resulting particularly suited to fish close to reefs
or submerged structures.
Rapture Bay Rush is also
part of our "Bloody Edition" range, with blood red components
to simulates a wounded fish and combined to
hyper-real paints, glowing or UV paints. A small lure
able to deliver great satisfaction!
Save this product for later