Cephalonia MN 5.0M tele 100G sale price for ultimate telescopic surf cast rod
00031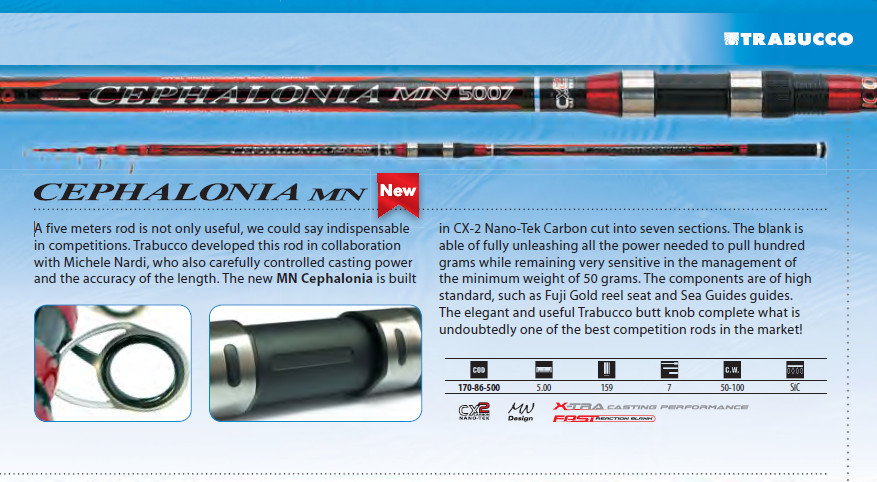 A five meters rod is not only useful, we could say indispensable
in competitions.
Trabucco developed this rod in collaboration
with Michele Nardi, who also carefully controlled casting power
and the accuracy of the length.
The new MN Cephalonia is built in CX-2 Nano-Tek Carbon cut into seven sections.
The blank is able of fully unleashing all the power needed to pull hundred
grams while remaining very sensitive in the management of
the minimum weight of 50 grams.
The components are of high standard, such as Fuji Gold reel seat and Sea Guides guides.

The elegant and useful Trabucco butt knob complete what is undoubtedly one of the best competition rods in the market!

170-86-500 5.00 159 7 50-100 SiC