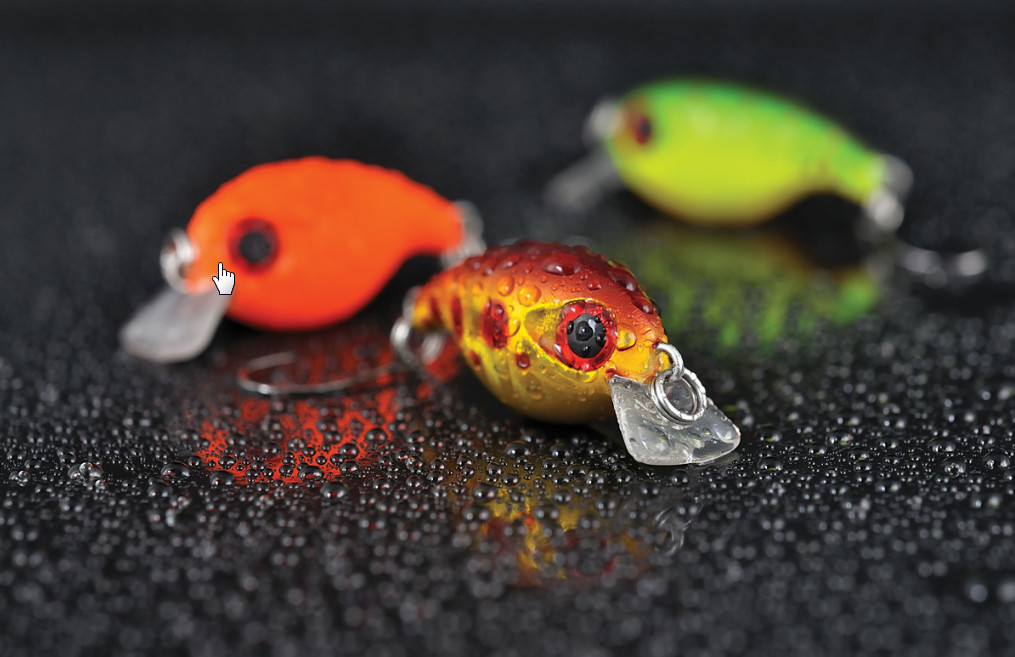 Chibi Crank 28mm small floating crank for perch and chub. 1.8g
SKU 00327
Product Details
This small floating crank of just 28 mm and 1,8 grams
weight looks like a little gem.
It is made from an extremely hard polymeric plastic material and is carefully
painted with high visibility colours.
It seems a collector's item, but it's tremendously effective once in action.
It is equipped with a size 8 chemically sharpened Powerpoint
barbless single hook and thus can be used in reservoirs
too.
Black Nickel finish grants long term point penetration,
as it protects the hook from abrasions. This is the
perfect lure to tempt predators like sea bass and zander in
the shallower waters of lake's and estuary margins, but also used for
chub in wild, clear streams.
All components, such as the snap and split ring,come with stregth and durability in mind
Save this product for later