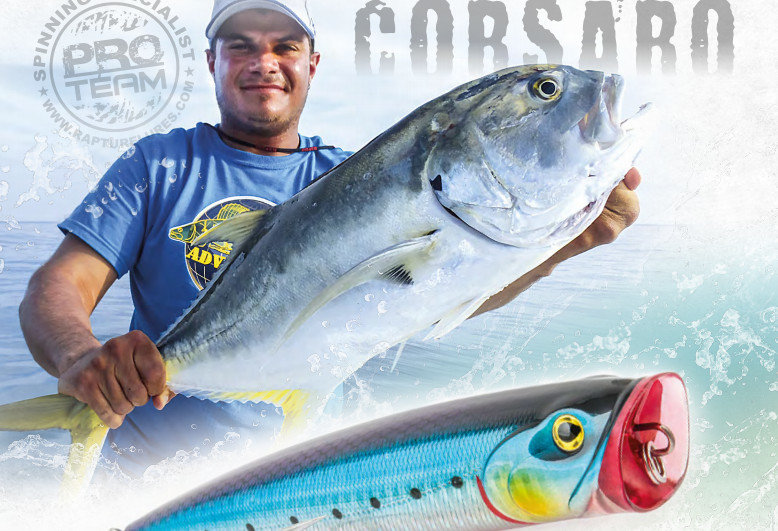 Corsaro Poppers lure for large and tropical fish 140mm
SKU 00185
Product Details
Technology lure much appreciated from popper specialists.
Easy to work
Poppers available in 2 versions:
140 mm (40g) CORSARO and 155 mm (52 g) MEGA JET
equipped with 2 salt water treble hooks and strong stainless steel split rings connected to an extra strong stainless steel wire frame built lure body to allow maximum resistance even to nasty and is highly detailed and very effective and all the predators that usually upper levels.
They can be used for wels catfish when hunting
genuine VMC hooks.
CORSARO
DART ACTION FIXED WEIGHT RATTLE SOUND FULL WIRE
for garrick, dolphin, blue fish Roosters , Trevally and bass.

fresh water fishing as well for pike and catfish
Save this product for later