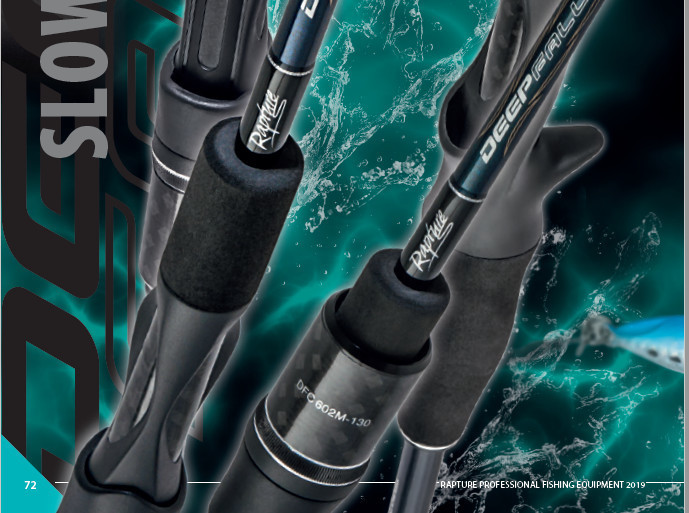 Deep Fall Slow Jigging Rods
SKU 00632
Product Details
DEEP FALL.....
SLOW PITCH MADNESS..
There is a Deep Fall with its total strength and reliability, in spite of the superslim profile that makes for tasty fighting at the maximum of the action curve.
A fantastic creation of technology, with the CX-1 Micro Pitch carbon weave,
extremely light, responsive and sensitive, characterized by thick walls (Thick Wall Blank Design) and by a single section structure, with detachable butt handle.
Two versions are available ex stock: others can be ordered by request.
Spinning, with single leg guides; 110g
Casting, with a modern Acid double leg guide's configuration that prevents the blank from rotating under load. 150g
each 662 in length one piece blank with separate handle to fit.
Save this product for later