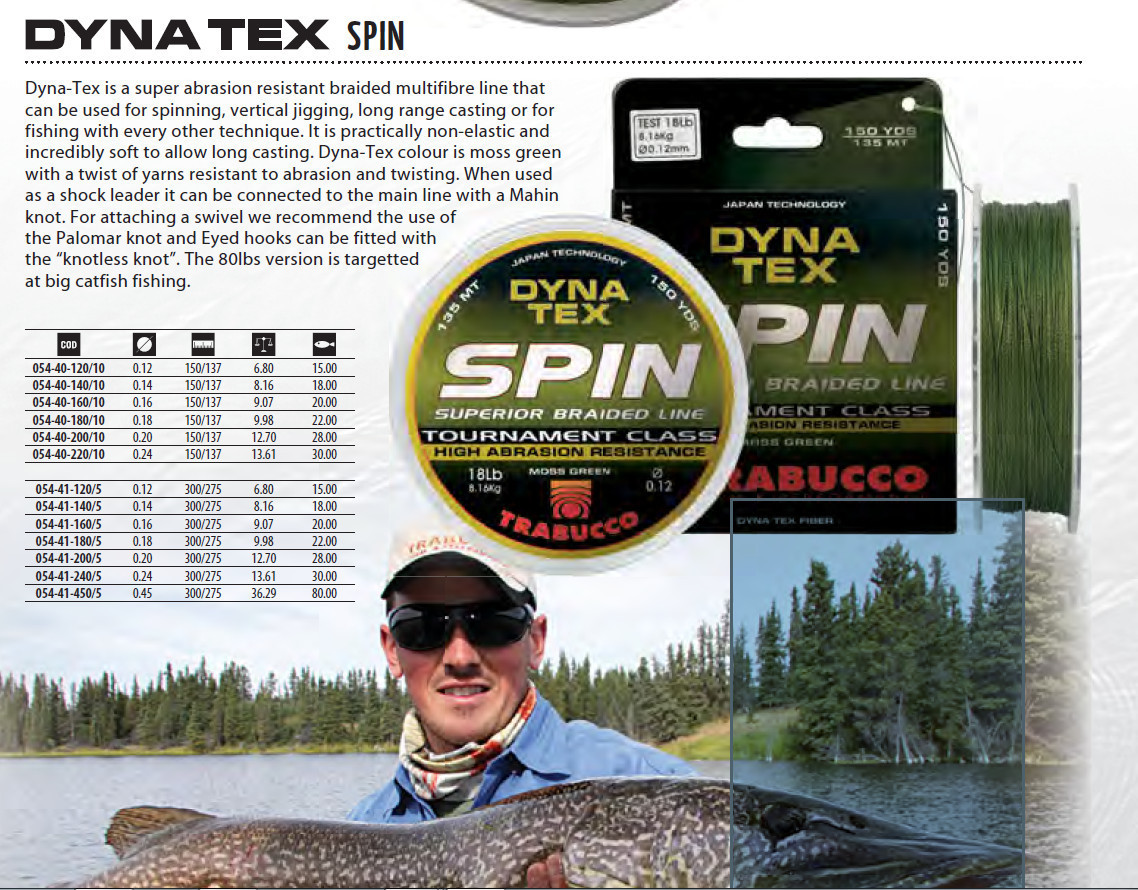 Dyna Tex Power Spin Braid 4 strand 110m
SKU 00123
Product Details
Dyna-Tex is a super abrasion resistant braided multifibre line that
can be used for spinning, vertical jigging, long range casting or for
fishing with every other technique.
It is practically non-elastic and incredibly soft to allow long casting.
Dyna-Tex colour is moss green with a twist of yarns resistant to abrasion and twisting.
When used as a shock leader it can be connected to the main line with a Mahin
knot. For attaching a swivel we recommend the use of
the Palomar knot and Eyed hooks can be fitted with
the "knotless knot".
The 80lbs version is targetted at big catfish fishing
Save this product for later