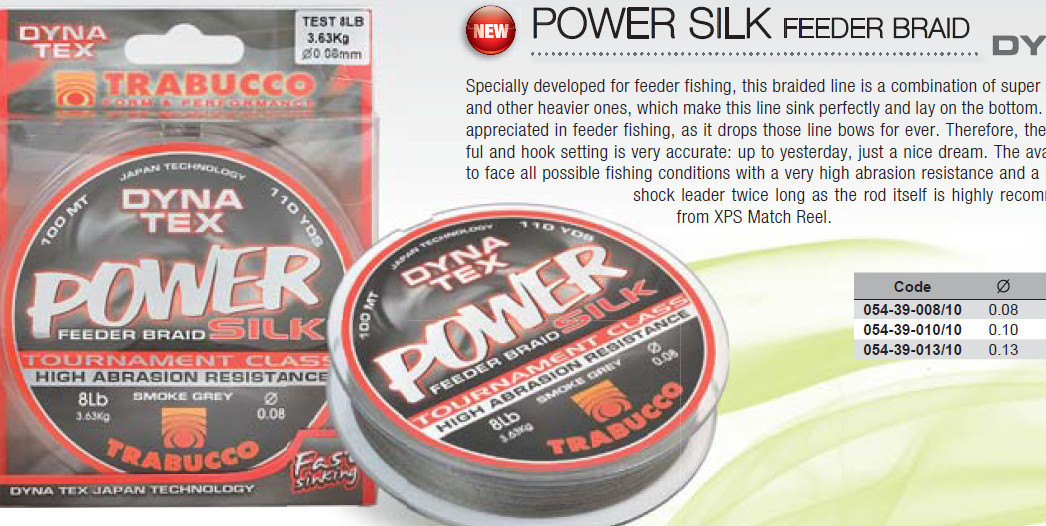 Dynatex feeder braid
SKU 00307
Product Details
Specially developed for feeder fishing, this braided line is a combination of super strong Dyna Tex fibers
and other heavier ones, which make this line sink perfectly and lay on the bottom. Such behaviour is well
appreciated in feeder fishing, as it drops those line bows for ever. Therefore, the strike is neat, powerful
and hook setting is very accurate:
up to yesterday, just a nice dream. The available diameters allow
to face all possible fishing conditions
with a very high abrasion resistance and a round cross section. A
shock leader
twice long as the rod itself is highly recommended, maybe made
from XPS Match Reel.
Save this product for later