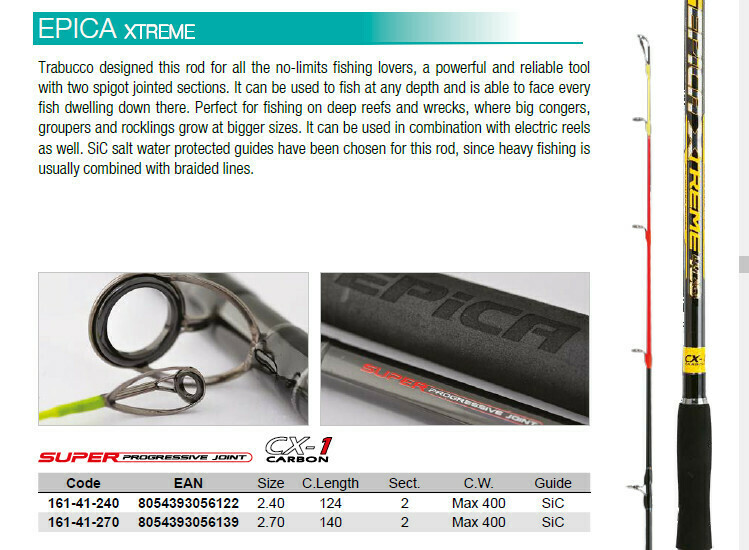 Epica Extreme 400 2.4 400g all purpose boat rod
SKU 00683
Product Details
Trabucco designed this rod for all the no-limits fishing lovers, a powerful and reliable tool with two spigot jointed sections.
It can be used to fish at any depth and is able to face every fish dwelling down there
. Perfect for fishing on deep reefs and wrecks, where big congers, groupers and rocklings grow at bigger sizes.
It can be used in combination with electric reels as well. SiC salt water protected guides have been chosen for this rod, since heavy fishing is usually combined with braided lines.
Save this product for later