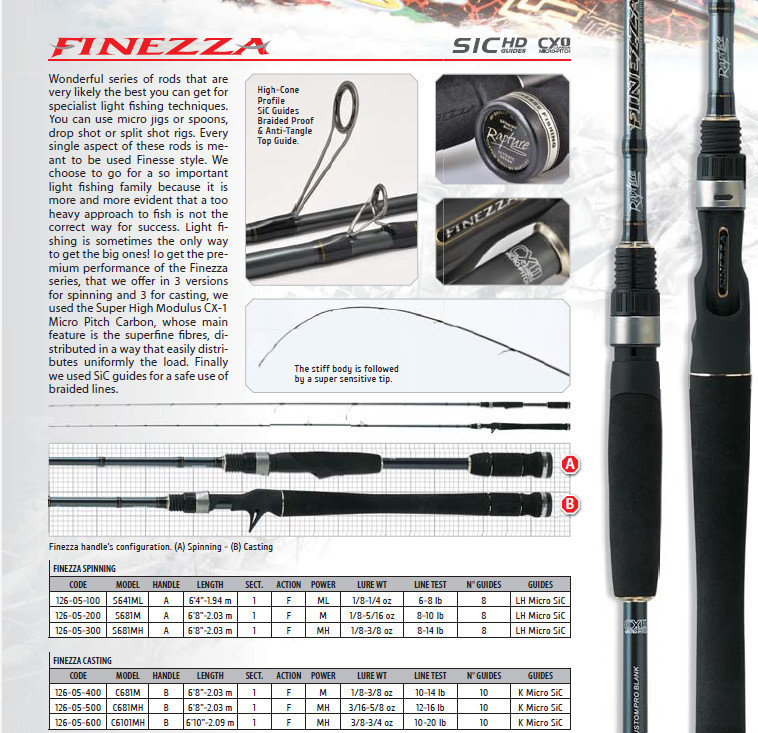 Finezza Ultralight single peice bass rods. perfect for Ultra light perch and pike fishing half price sale
SKU 00383
Product Details
ULTRALIGHT BASS RODS
Perfect for specialist light fishing techniques. single aspect of these rods is meant to be used Finesse style.
We more and more evident that a too heavy approach to fish is not the correct way for success.
Light fishing to get the big ones! To get the premium performance of the Finezza series, that we offer in 3 versions for spinning and 3 for casting, we used the Super High Modulus CX-1 Micro Pitch Carbon, whose main feature is the superfine fibres, distributed in a way that easily distributes uniformly the load.
Finally we used SiC guides for a safe use of braided lines.
Curently left in stock 681 M 6ft 8 max 20g at 50% off rrp
Save this product for later