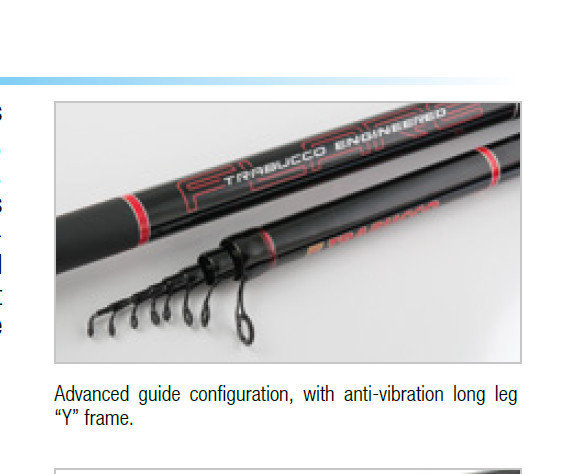 Flare BLS Extreme 6006 and 7006 allround. short closed length
SKU 00588
Product Details
Series of progressive action Bolognese that can best handle the finest hooklinks
with its controlled softness, perfect for hunting chub and barbel in clear waters,
also suitable for sea fishing with mullets and gilthead bream 0,10mm to 0,16mm.
6 .0m and 7.0m options available.
The guides are medium-sized stems with a "Y" frame that absorbs vibrations
during retrieve, while S-SiC ring avoids excessive overheating of the line. Important
details, because a long lasting line keeps its reliability at a stable level and
reduces costs.
The outfit is cared with Sensi Touch satin handle, which makes it
easy to clean and provides a pleasant feel of control over the rod during whole
The nice side of Bolognese rods is versatility, as a single one can solve thousands fishing action
Save this product for later