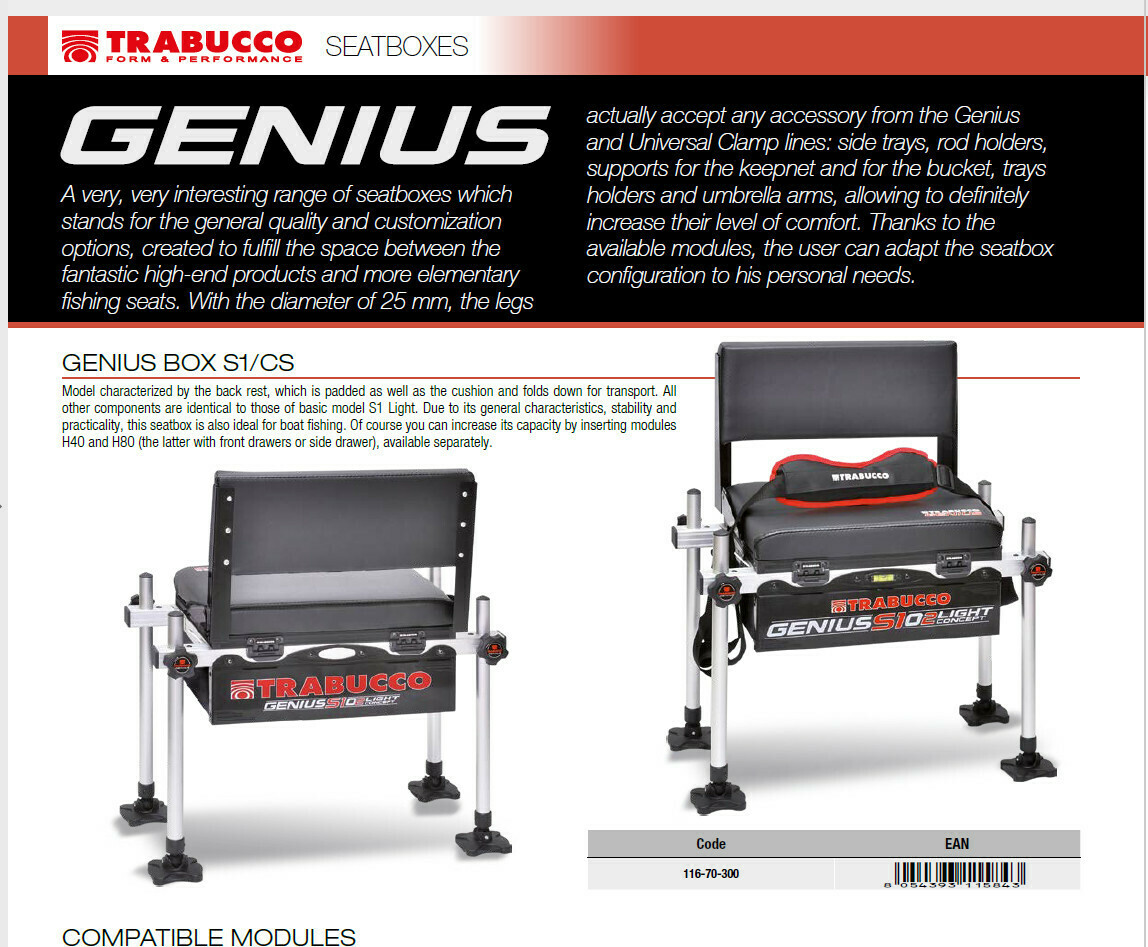 Genius Box S1 Cs with back rest 25mm fitting suitable wt 7 kilos
SKU 00707
Product Details
GENIUS BOX S1/CS with back rest
SEATBOXES
A very, very interesting range of seat boxes which stands for the general quality and customization options, created to fulfill the space between the fantastic high-end products and more elementary fishing seats.
With the diameter of 25 mm, the legs actually accept any accessory from the Genius and Universal Clamp lines: side trays, rod holders,
supports for the keepnet and for the bucket, trays holders and umbrella arms, allowing to definitely increase their level of comfort.
Thanks to the available modules, the user can adapt the seatbox configuration to his personal needs.
Model characterized by the back rest, which is padded as well as the cushion and folds down for transport.
All other components are identical to those of basic model S1 Light. Due to its general characteristics, stability and
practicality, this seatbox is also ideal for boat fishing.
Legs can packed on clips under the box
Of course you can increase its capacity by inserting modules H40 and H80 (the latter with front drawers or side drawer), available separately.
Link here for buying on line or please ring
Save this product for later