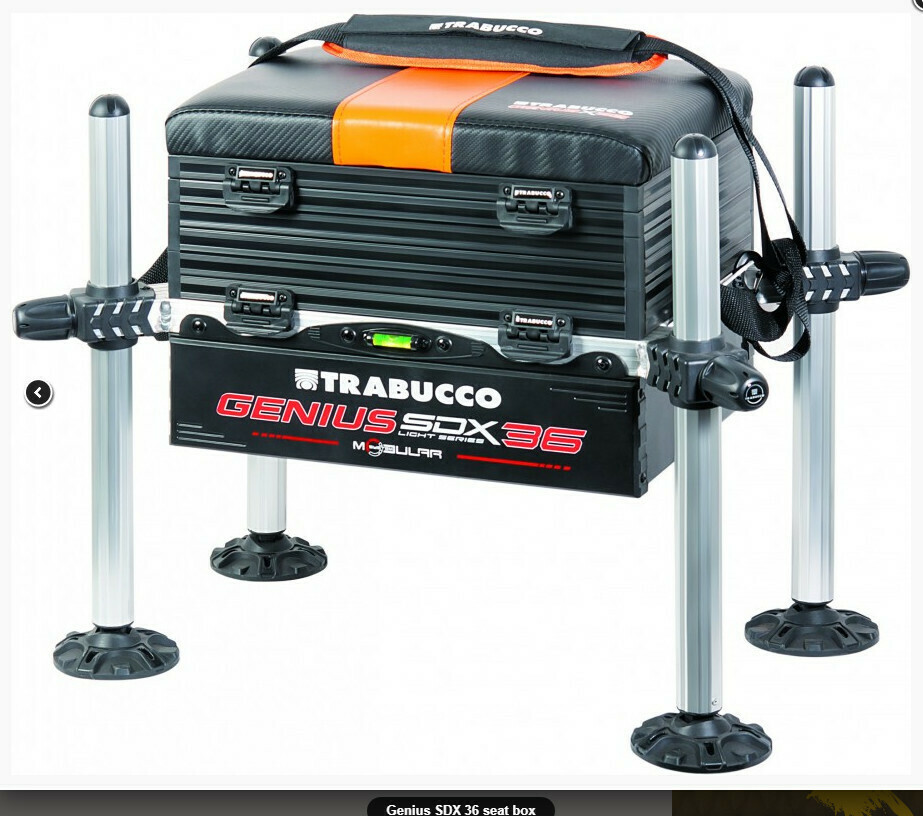 Genius SDX 36 LIGHT SERIES SET BOX
SKU 00689
Product Details
sdx seat box
tubular aluminium frame • Swivelling mud feets • Padded pole gel seat • Padded and adjustable shoulder strap
Model which is easily recognized thanks to a side-scrolling drawer, very practical in all fishing techniques because it quickly makes available some accessories such as scissors, pliers, disgorgers, plummets, without forcing the user to get up from the seat.
Above it, there is a 4 centimeters deep drawer, useful to store some rigs, floats, spools of line, hook's bags and more.
Today, 36 mm legs are in high demand for superior stability and the chance to accept all the accessories in the Connect and Clamp On ranges.
A very, very interesting range of seatboxes which stands for the general quality and customization options, created to fulfill the space between the fantastic high-end products and more elementary fishing seats.
Model Code
Trabucco Genius SDX36 116-13-040
FREE POST
http://www.trabuccofishing.com/index.php/catalogo/...

Save this product for later