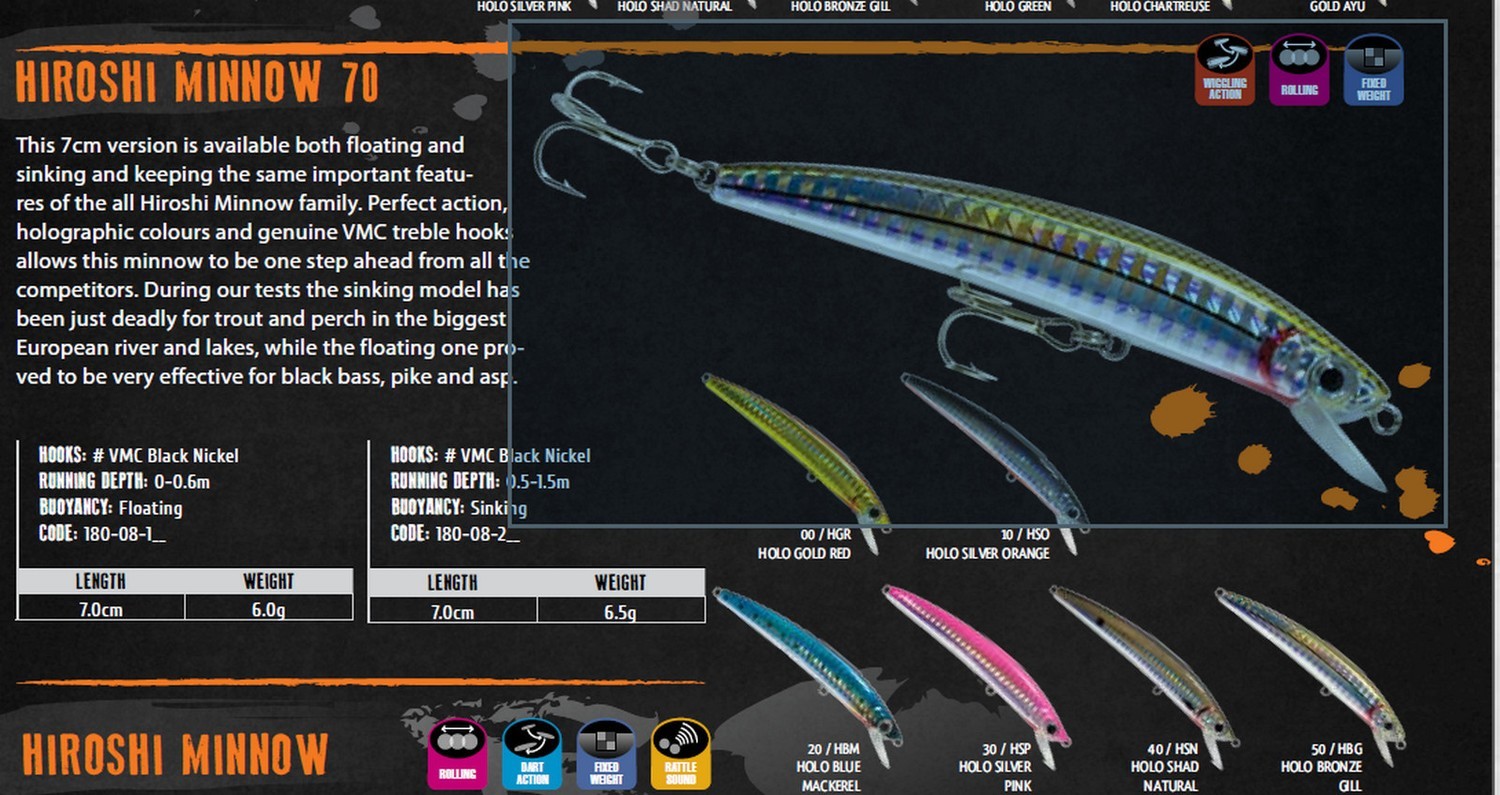 Hiroshi Minnow 130 18g fl holographic
SKU 00068
Product Details
There is no saltwater fish you
can't target with our new Hiroshi
Minnow. Thanks to the wide selection
available of sizes and actions
you can always find the right lure
you need.
The innovative shape
accurately reproduces the most
common salt water fish baits while
the striking holographic colours
provide the best visual stimulation
possible.
The swimming action is
simply unbelievable and deadly for
the most wanted salt water predators.
Can be used both for trolling
or casting. All the components are
heavy duty and salwater proof.
Running Depth: 0-1.0m
Buoyancy: Floating
CO de: 180-08-7__
Length Weight
13.0cm 18.0g
HBM
Holo Blue
Mackerel
00 / HGR
Holo Gold Red
10 / HSO
Holo Silver Orange
30 / HSP
Holo Silver
Pink
40 / HSN
Holo Shad
Natural
50 / HBG
Holo Bronze
Save this product for later