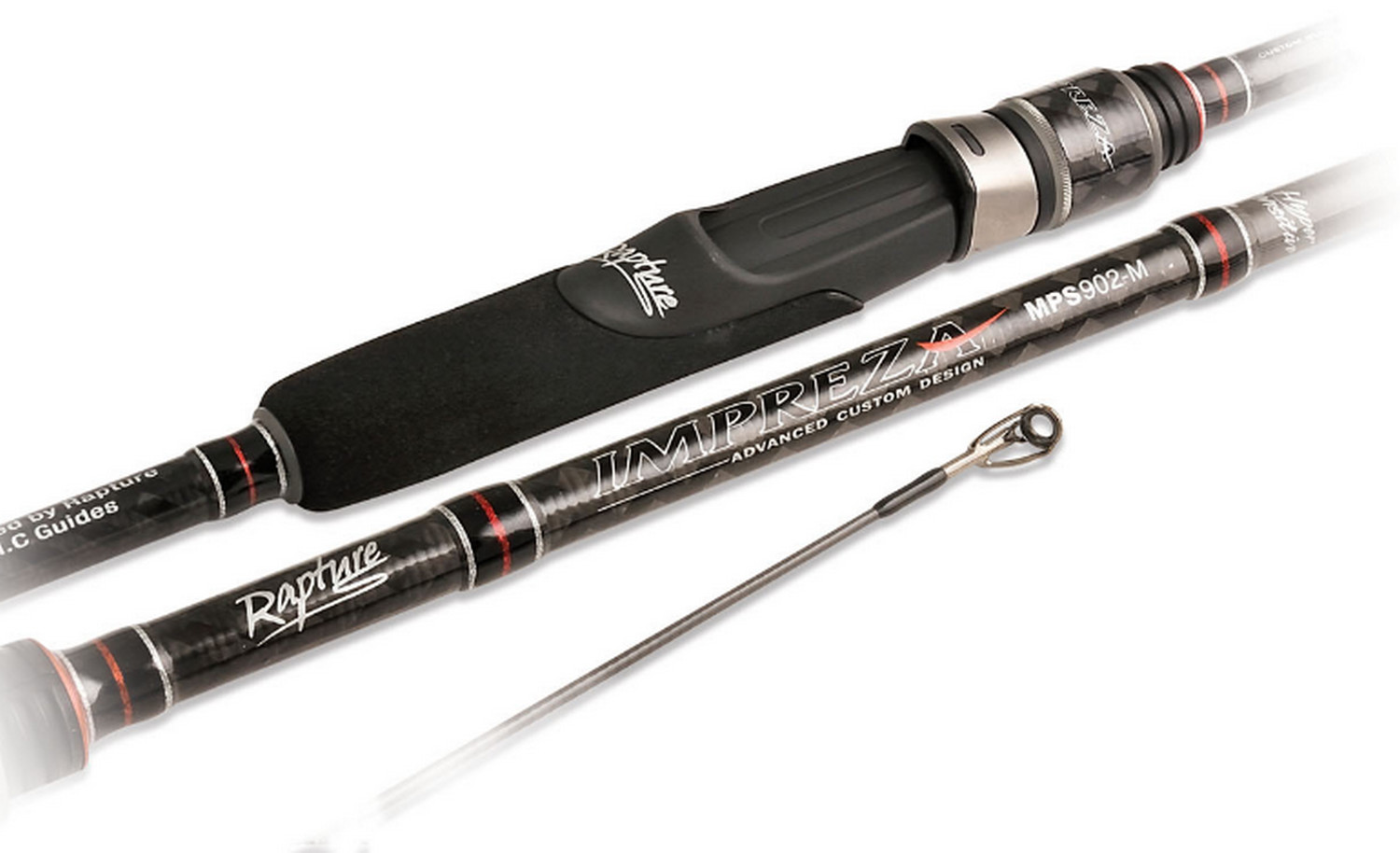 Impreza soft lure specialist rod for Bass Wrasse and Pike. 802M and 902M 5-30g 10-20lb braid x fast
SKU 00416
Product Details
Impreza soft lure specialist 126-21-100 MPS802M 8'0" - 2.40m 123 2 M XF 5-30g 8-20 lb 10 K Profile SiC
()" also available.
Both ex Italy delivery 2 weeks
Classic spinning rod in two sections, with ideal lengths to reach sensible distances while fishing from the bank with a wide range of lures, from minnows to the silicone ones mounted on jig head.
Made from CX1 Micro-Pitch carbon, they show an unequalled sensitivity to send the user any information transmitted by the lure; rods suitable for any predator, given the possibility to choose from two different casting categories.
The guide's set is configured to follow the power of the blank, with long shank guides on the body and a dense series of small ones in the upper part; their frame is quite stiff, so suitable for braided lines.
The EVA split handle, with laser engraved Rapture logo, fits an integrated Rapture
graphite reel seat, ruled by a mobile hood mounted on an fashionable carbon fore grip.
Save this product for later