MAGNETICA SURF 4.2 250G CASTING WEIGHT SOLID TIP NEW 2016
00403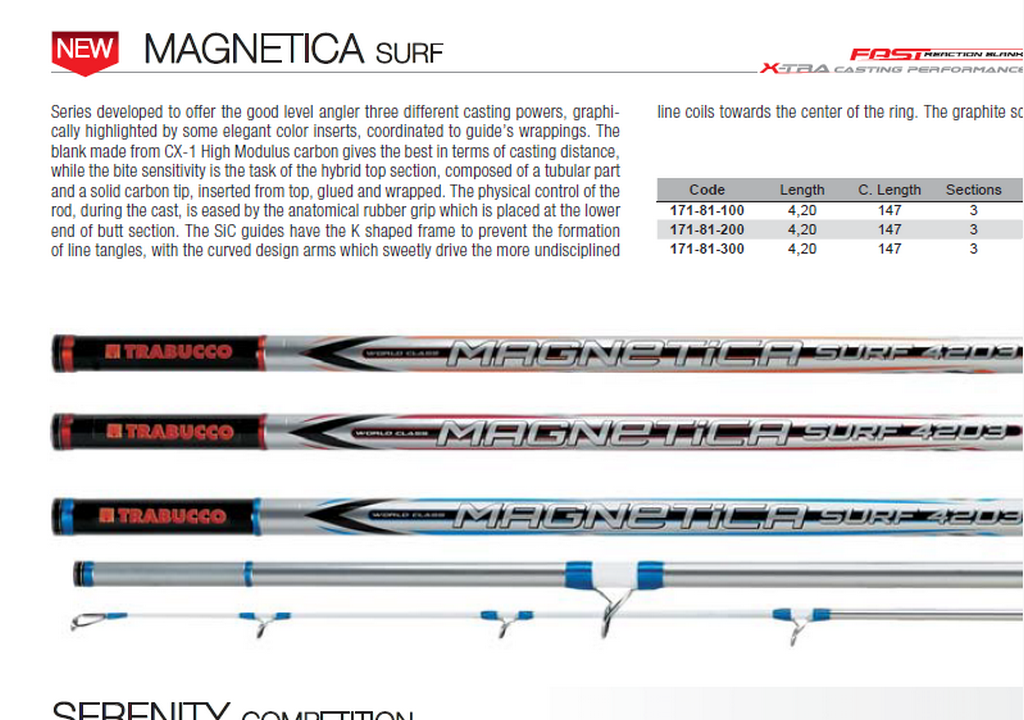 MAGNETICA SURF power tip
Series developed to offer the good level angler three different casting powers, graphically
highlighted by some elegant color inserts, coordinated to guide's wrappings.
The blank made from CX-1 High Modulus carbon gives the best in terms of casting distance,
while the bite sensitivity is the task of the hybrid top section, composed of a tubular part
and a solid carbon tip, inserted from top, glued and wrapped.
The physical control of the rod, during the cast, is eased by the anatomical rubber grip which is placed at the lower end of butt section.
The SiC guides have the K shaped frame to prevent the formation
of line tangles, with the curved design arms which sweetly drive the more undisciplined
line coils towards the center of the ring.
The graphite screw reel seat is Webo quality.
MAGNETICA SURF