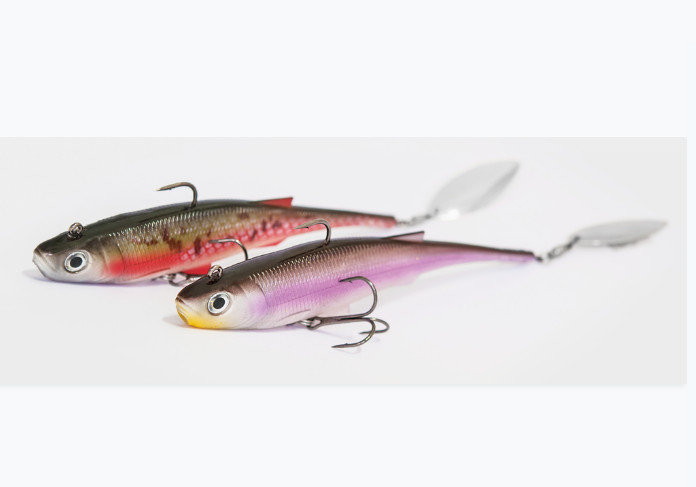 Mad SpinTail Shad 20g 100mm
SKU 00611
Product Details
Mad Spintail represents the last frontier in the pre-rigged softbait, made with the latest technologies to obtain natural and realistic 3D details.
Made with a blade mounted in the tail, which produces vibrations and flashes able to attract predators.
This wheels frantically even at low speeds thanks to the swivel, connected by a cable that runs along the body. While the latter linear and heavy allows long and precise pitches.
Ideal if used with a steady recovery around covers or structures, probing the layers of water alternating the speed of recovery, or alternating a twicth or jerk action to get an action of sink and draw on walls and obstacles.
Save this product for later