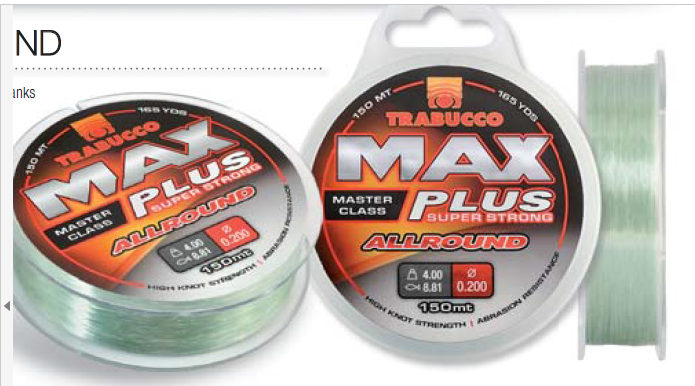 Max Plus super strong all round 150m spools leader and rig line
SKU 00413
Product Details
This line can be employed both on the reel and to make rigs, thanks
to his low memory and high abrasion resistance. Those factors
generate a great knot strength, because knot's coils can be
much tightened without risking that they damage each
other. Beyond the technical specifications, the Max Plus
Allround shows an incredible value for money.
The product is suitable for any fishing style, both in fresh
and saltwater, and is packed in 150, 300 and 1000
metres spools protected by a special cover which protects
line from UV rays and enables the retailer to easily
hang them on to the shop's display wall. Colour is
light transparent green.
Save this product for later