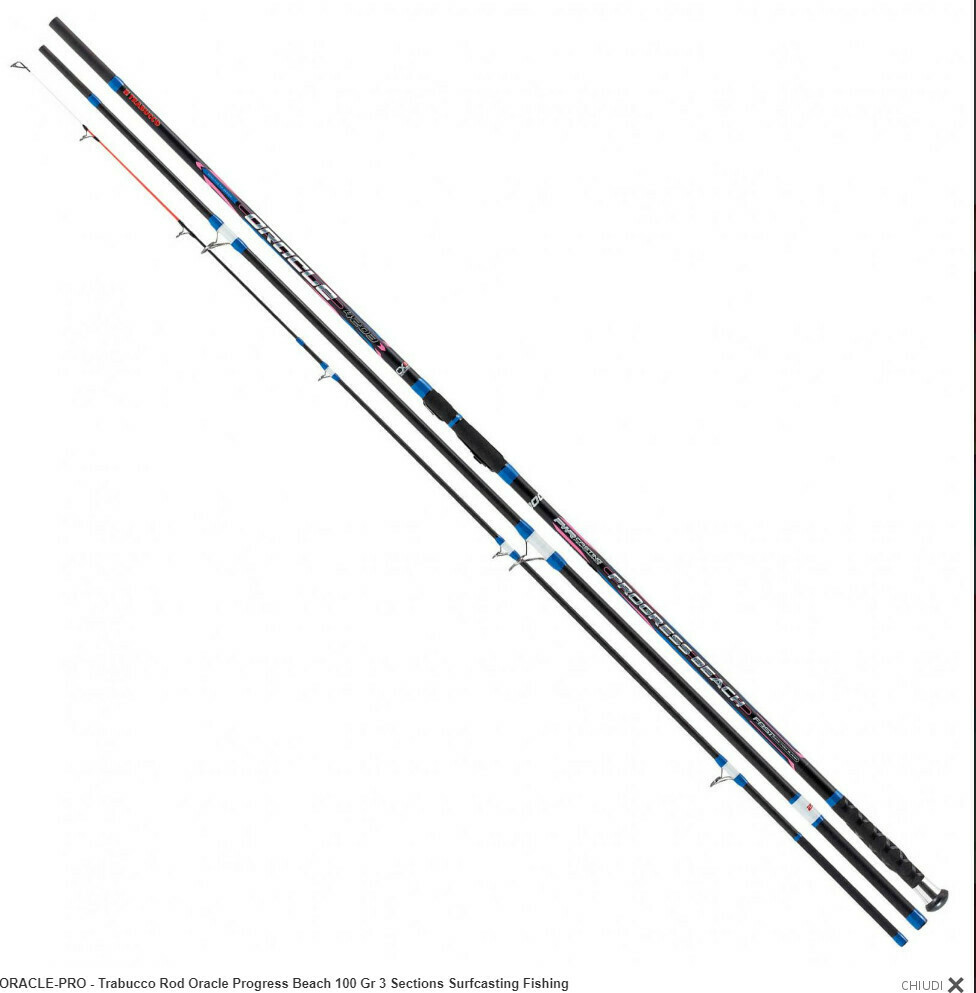 Oracle Progress Beach beach 4.00m 4.20m 4.50m Beach ledgering rod now available
SKU 00458
Product Details
Rod designed for beach fishing, as well as from rocks or piers
• Three section super slim blank made from High Modulus CX1 Micro
Pitch carbon, with semi-parabolic action
• Supplied with interchangeable solid carbon tips: Light (White and
Yellow), Heavy (White and Orange)
• Final part of tips coloured with highly visible and reflective paint
• Slick Surface Blank outer finish rejecting moisture and water drops to
avoid the line sticking to the rod
• Guides fixed by double wrappings to seal their feet against saltwater
intrusion
• Double leg SIC guides with corrosion free PVD frame
• PacBay plate reel seat made from stainless steel with rubber profiles
• Exclusive rubber shaped butt grip to provide total casting controlBeautiful and lightweight rod built on a
very slim blank, yet perfectly balanced.
Around reel seat position, the diameter
is only 20 mm for the 4,50 and just 18
mm for 4,20!
the perfect rod for all "finesse" approaches
from the beach, in front of calm
or just moving sea, when it is able to
present the bait at fairly good distance
but still with great accuracy. The blank made from CX-1 high modulus carbon has the
right strength to fight even good-sized fish, like big and beautiful Bass and Sea
Bream. Equipped with two interchangeable carbon tips to face different situations, it fits
SiC Sea Guide class guides, whose frame is PVD protected against corrosion.
Save this product for later