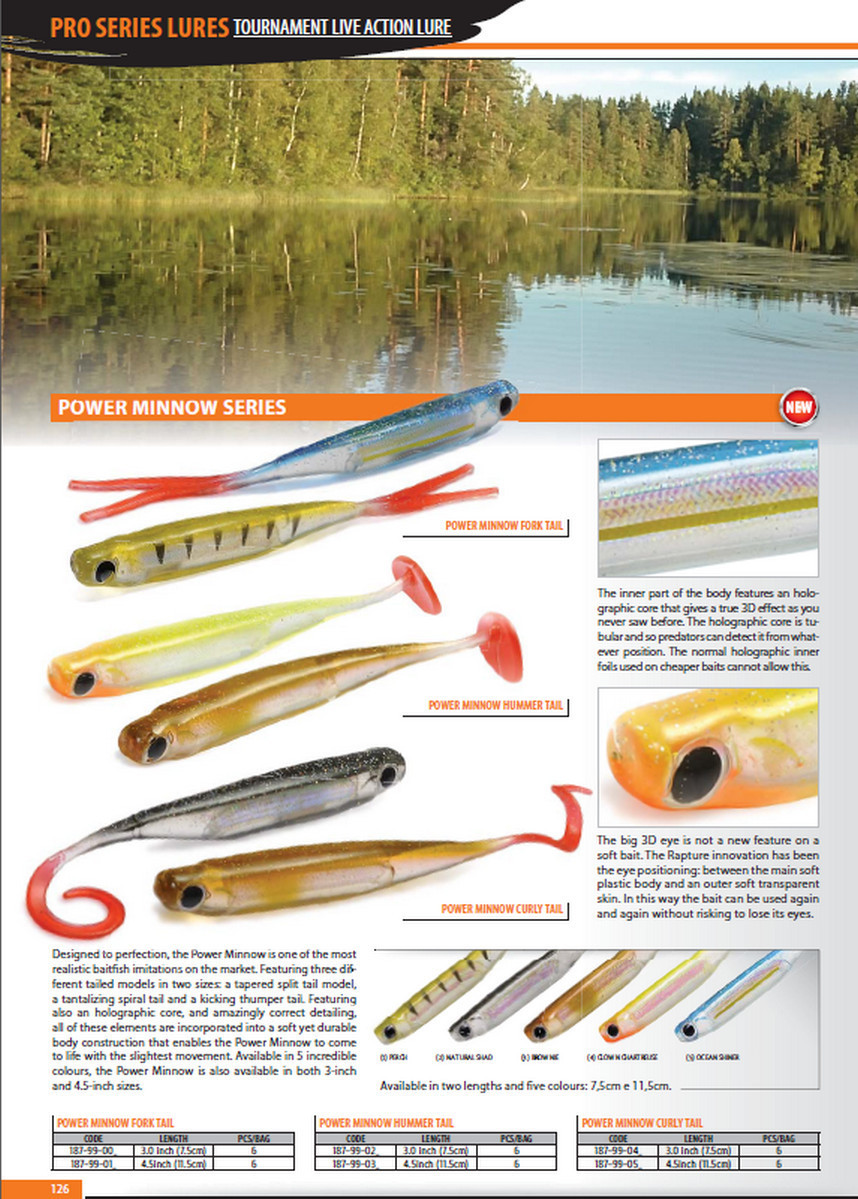 Power Minnow 3 inch and 4.5inch
SKU 00212
Product Details
Designed to perfection, the Power Minnow is one of the most
realistic baitfish imitations on the market. Featuring three different
tailed models in two sizes: a tapered split tail model,
a tantalizing spiral tail and a kicking thumper tail. also an holographic core, and amazingly correct detailing,
all of these elements are incorporated into a soft yet durable
body construction that enables the Power Minnow to come
to life with the slightest movement. Available in 5 incredible
colours, the Power Minnow is in sizes 3 and 4.5 inch
holographic core that gives a true 3D effect as you
never saw before. The holographic core is tubular
and so predators can detect it from whatever
position. The normal holographic inner
foils used on cheaper baits cannot allow this.
The big 3D eye is not a new feature on a
soft bait. The Rapture innovation has been
the eye positioning: between the main soft
plastic body and an outer soft transparent
skin. In this way the bait can be used again without losing the eyes, the main strike point
Save this product for later