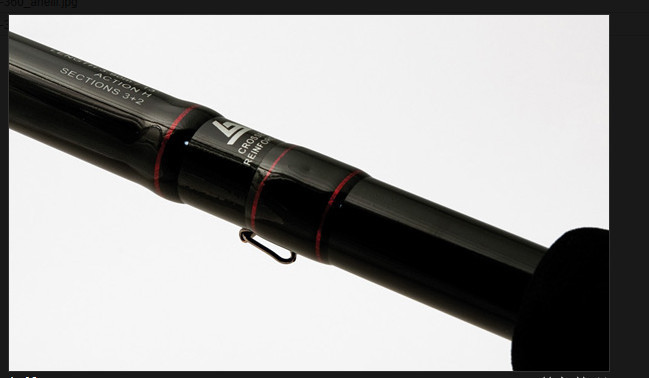 Precision Feeder Range, 3 piece high quality feeder rods sale price.
SKU 00153
Product Details
TRABUCCO PRECISION FEEDER RODS NEW 2015
If we consider fishing like a science branch, feeder fishing is
one of the most relevant. All over Europe this is one of the
most popular techniques, maybe because with this technique
you can fish everywhere, where other techniques are
failing or it is impossible to fish. So the passionate feeder
anglers are countless and requiring always more advanced,
specific and performing rods. No other brand is offering a
so high number of specific rods, equipped with the higher
grade components. Trabucco worked really hard to develop
such products and we are proud of our products. Check
Trabucco feeder ords in the shops and you will understand
what we mean.
preicision pro feeder
This series is made of progressive action blanks still having a very good power reserve in the butt section. Very sensitive
but powerful and reliable: these three qualities make these rods very good for medium-heavy feeders for fishing in big
lakes, rivers, fast flowing canals and even salt water, where they are commonly used in the Mediterranean to fish the
distrustful gilt-head bream. Such rods cannot be built if not using the
best materials such as the Super High Modulus Radial Carbon. They are
equipped with SiC guides and natural cork and EVA handle.
152-40-360 3.60 125 259 3+3 MH 90 SiC
152-40-365 3.60 125 281 3+3 H 110 SiC
152-40-390 3.90 137 295 3+3 MH 90 SiC
152-40-395 3.90 137 295 3+3 H 110 SiC
preicision carp feeder
If you consider feeder fishing to catch many big carps your technique, then
the Precision carp Feeder is definitely your rod and you cannot stay without
it! It has been specifically designed to fish carpodromo, carp fisheries
and big rivers, where carp are not only big but really great fighters. The
Super High Resistance Carbon allows a casting power up to 120 g and a
total reliability to face the big ones. The Precision Carp Feeder features two
fibreglass tips and double leg SiC guides to magnify its fighting qualities.
Natural cork handle.
152-41-360 3.60 126 241 3+2 H 120 SIC
152-41-390 3.90 134 317 3+2 H 120 SIC
precision river feeder
This new series can be defined "allround for extreme situations". They
are perfectly calibrated for fishing in fast flowing rivers and canals. The
progressive power action is maximized by the great power reserve in
the butt section, being able to stop the big fish who is trying to escape in
the middle of the stream. It is the perfect rod for barbell fishing with up
to 150g feeders and still you can use in more quite situations. In Southern
Europe they are used to fish from piers and beaches to catch gilthead
bream. The Precision River Feeder has two tips, one in fibreglass
and one in solid carbon, to match different situations. The equipment is
completed by SiC guides and natural cork handle.
precision river plus

Powerful but balanced progressive rod made of Super High Modulus
Carbon. We want to highlight the excellent casting performance of
this new model: it really casts further and more accurately. We can
define this rod a value for money rod, but you should not think this is
a second category rod. Actually all the components we used to equip
it is as good as those we use for more expensive rods: SiC guides,
extra smooth for braided use too, EVA ergonomic handle and double
super sensitive fibreglass tips
Pro Picker
A really enjoyable feeder rod that we suggest for short or medium
fishing of carp, breme or chub. The light and reliable blank is made of
Super High Resistance Carbon. This rod is equipped with SiC guides,
so you can use any braided line without any problem, and a comfortable
natural cork with EVA inserts handle.
152-40-270 2.70 142 145 2+2 M 35 SiC
Precision Pro Bomb
you are searching for a reliable and enjoyable rod for fisheries, or
small and medium ponds, stop here and profit of the performance
offered by the Precision Pro Bomb. This 3 meters rod will impress you
with its incredible ability and elegance to stop the big fish. The blank
bends progressively to fatigue the fish little by little but not tiring the
angler's arm. The rods displays 3 tips, 2 in fibreglass and one in solid
carbon. The whole rod is equipped with braided lines friendly SiC
guides and natural cork/EVA handle.
152-40-300 3.00 105 191 3+3 M 70 SiC
Save this product for later