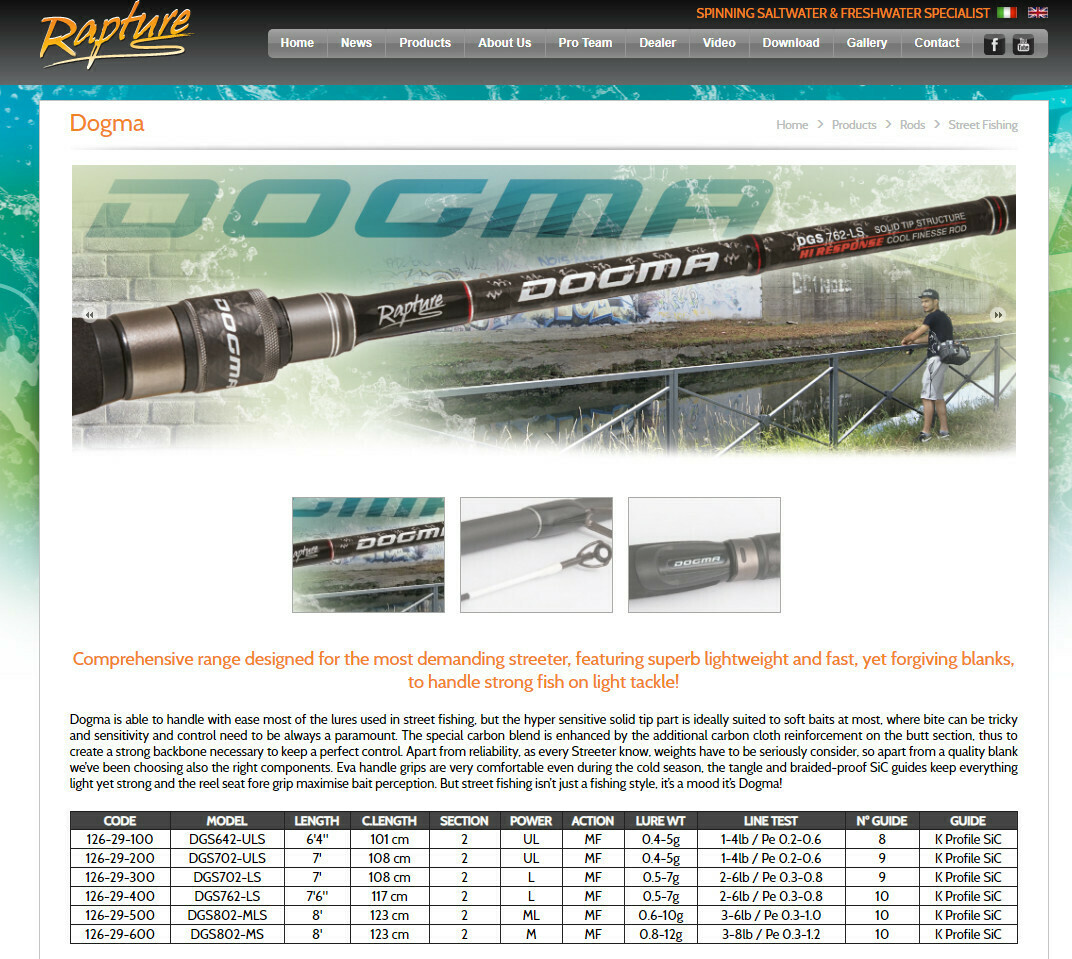 Rapture Dogma 642 ULS solid tip medium fast action 2-5g PE 0.2 TO 0.8 for street fishing
SKU 00703
Product Details
DOGMA 642 ULS cool finesse rod 2= 5G
OTHERS AVAILABLE ON REQUST
Comprehensive range designed for the most demanding streeter, featuring superb lightweight and fast, yet forgiving blanks, to handle strong fish on light tackle!
Dogma is able to handle with ease most of the lures used in street fishing, but the hyper sensitive solid tip part is ideally suited to soft baits at most, where bite can be tricky and sensitivity and control need to be always a paramount
. The special carbon blend is enhanced by the additional carbon cloth reinforcement on the butt section, thus to create a strong backbone necessary to keep a perfect control.
Apart from reliability, as every Streeter know, weights have to be seriously consider, so apart from a quality blank we've been choosing also the right components.
Eva handle grips are very comfortable even during the cold season, the tangle and braided-proof SiC guides keep everything light yet strong and the reel seat fore grip maximise bait perception. But street fishing isn't just a fishing style, it's a mood it's Dogma!
Save this product for later