Rapture Smile Lures 120mm 18g similar to IMA KOMOMO
00060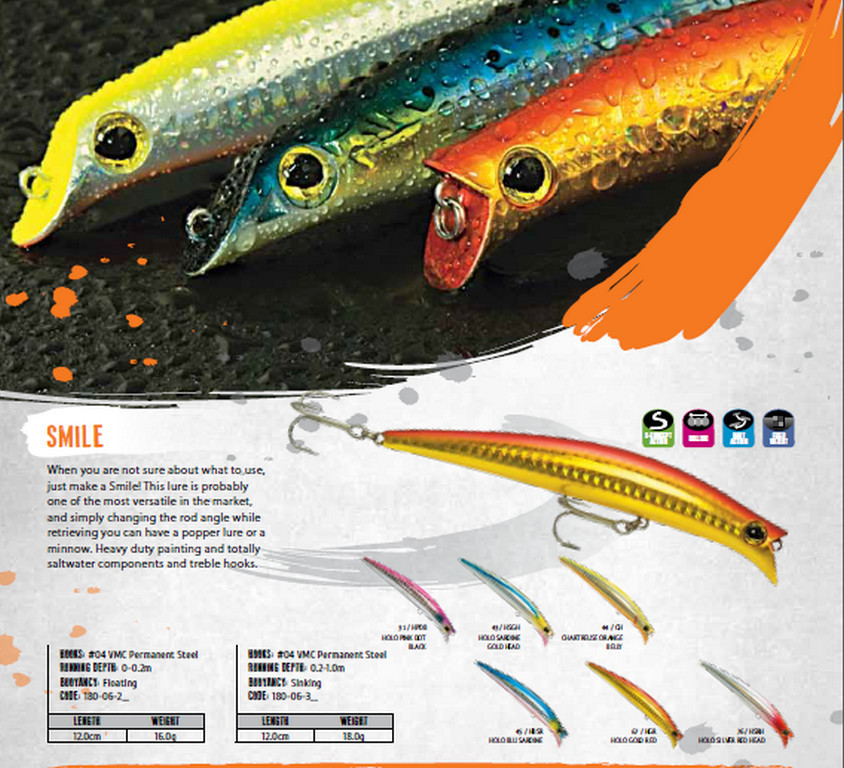 SPECIAL OFFER TO TRY.
When you are not sure about what to use, just make a Smile!
This lure is probably one of the most versatile in the market,
and simply changing the rod angle while retrieving you can have a popper lure or a
minnow.
Heavy duty painting and totally saltwater components and treble hooks.
Hooks
/ HSGH
Holo Sardine
Gold Head
44 / CH
Chartreuse Orange
Belly
31 / HPDB
Holo Pink Dot
Black
45 / HBSR
Holo Blu Sardine
67 / HGR
Holo Gold Red
76 / HSRH
Holo Silver Red Head
120mm 18g weight
SMILE LURE COLOUR
31 HOLO PINK DOT (0) 43 HOLOSARDINE GOLD HEAD (0) 44 CHATREUSE HOLO ORANGE BELLY (0) 45 HOLO BLUE SARDINE (0) 67 HOLO GOLD (0) 76 RED HEAD (0)