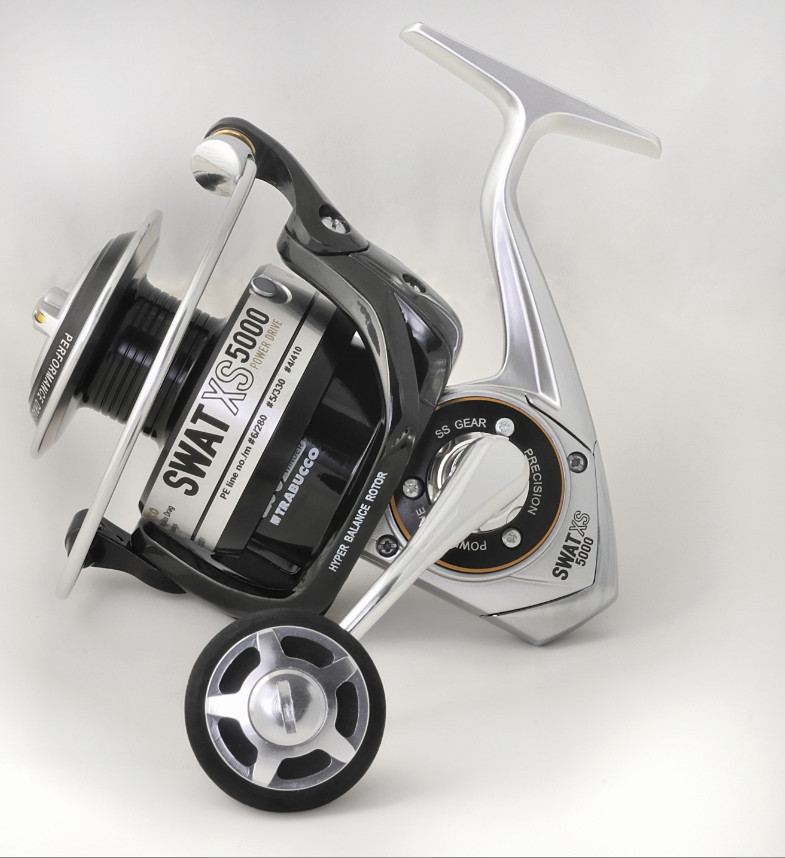 SWAT 6000, A big game spinning reel for everyone to use! last in stock
SKU 00152
Product Details
The Trabucco team has developing since years a sophisticated project that gave birth to reels of absolute value such as the Exceed SW and the Exceed Spin.
Of course many other versions were tried at the same time
and after the birth of the first two (the Exceed families), the third one is ready to go now.
It is the aggressive Swat XS, a front drag spinning reel for strong emotions, rugged and tough, as in the same tradition that the Exceeds, but also easy to use and really enjoyable.
We bet so many people will fall in love of this "gentle war machine"!
We are not presenting an allround reel family, good always and everywhere, but a true cranking
machine that inside a relatively small and light weight body hides a
powerful gears heart.
Swat XS gears actually originate from Exceed gears and so they are super reliable in extreme conditions, from medium to big inshore ( and fresh water too!) fish to offshore monsters.
When using a Swat you must never surrender your wildest dreams!!!

032-51-600 6000 629 4.2:1 (91cm) Ø 0.50mm - 260m - 6+1 17Kg


032-51-601 Spare Spool 6000


Save this product for later