Serenity Surf Competition New 2015 450 and 420 KW 45 half price
00073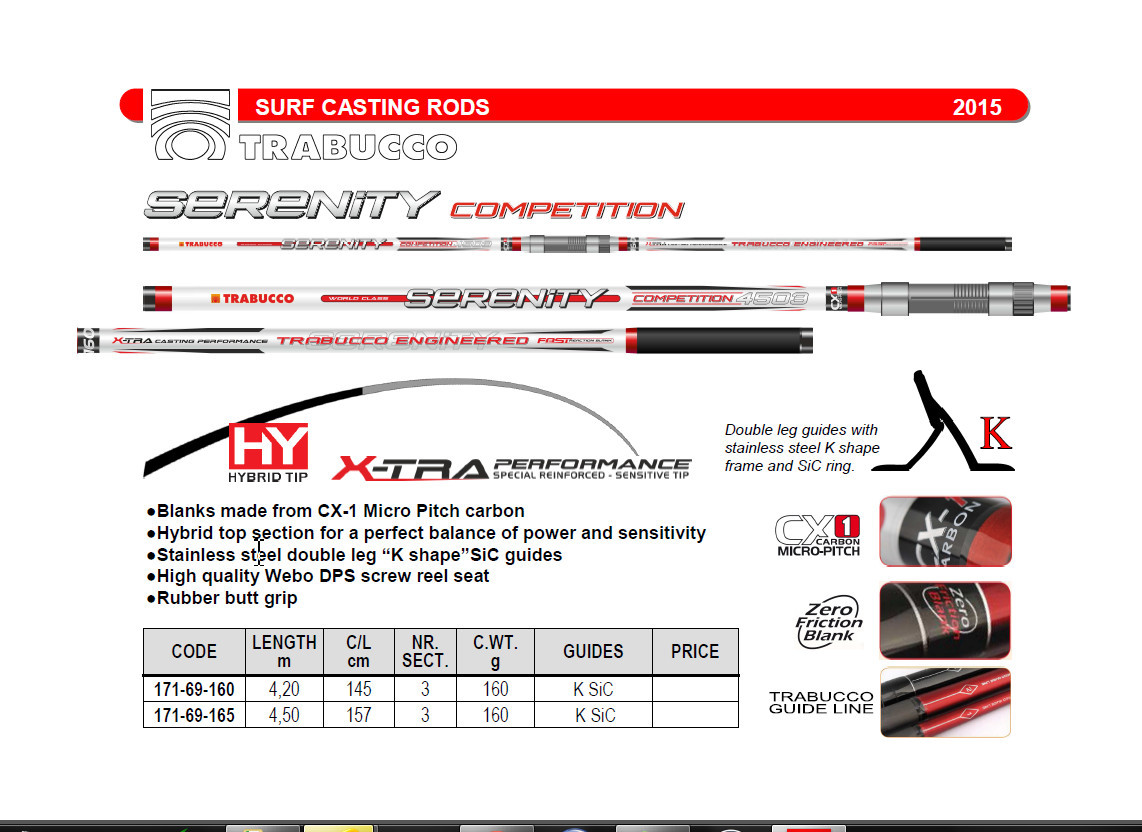 New powerful CX-1 carbon surf casting rod available in 4.20
and 4.50 meters.
The Serenity series is not expensive but still
features a number of characteristics typical of higher level series.
Now fast becoming a top seller for the UK market in its class.

Blank is stiff and able to cast very far, thank to the calibrated
action, and it has the right sensitivity.
Salt water resistant components, such as the K style guides and Zero Friction Blank.

The peculiar frame design is able to drastically reduce accidental line tangling

171-40-420 4.20 145 3 160 SiC
171-40-450 4.50 152 3 160 SiC
􀀲􀀤􀀠􀀁􀀱􀀮􀀣􀀲􀀁􀂸􀀁Surf casting 3 sections
video here
size serenity surf
420-160g (0) 450-160g (13)