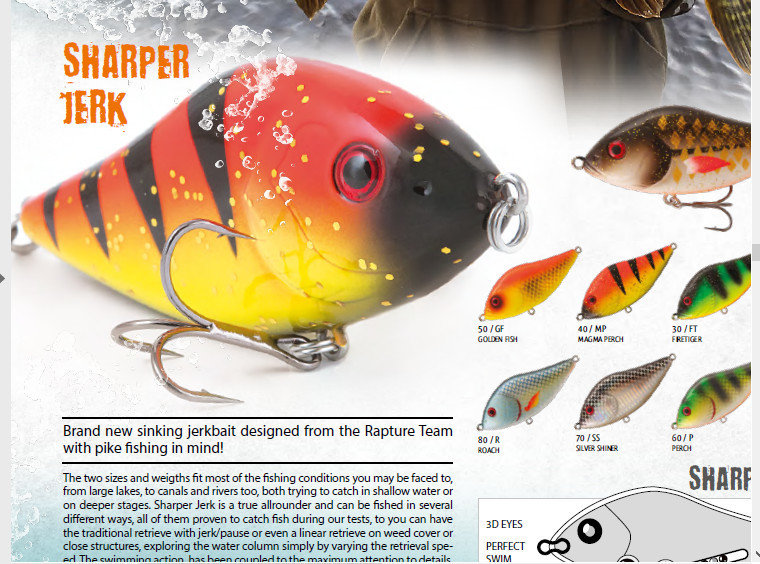 Sharper Jerk sinking jerkbait 47g 100mm rattle system
SKU 00603
Product Details
Brand new sinking jerkbait designed from the Rapture Team
with pike fishing in mind!
The two sizes and weights fit most of the fishing conditions you may be faced to,
from large lakes, to canals and rivers too, both trying to catch in shallow water or
on deeper stages.
Here is the 47g version 100mm
Sharper Jerk is a true all rounder and can be fished in several
different ways, all of them proven to catch fish during our tests, to you can have
the traditional retrieve with jerk/pause or even a linear retrieve on weed cover or
close structures, exploring the water column simply by varying the retrieval speed.
The swimming action has been coupled to the maximum attention to details,
with a great colour chart offering from vivid colours mostly suited to coloured
waters to naturals colours perfect to be
Save this product for later