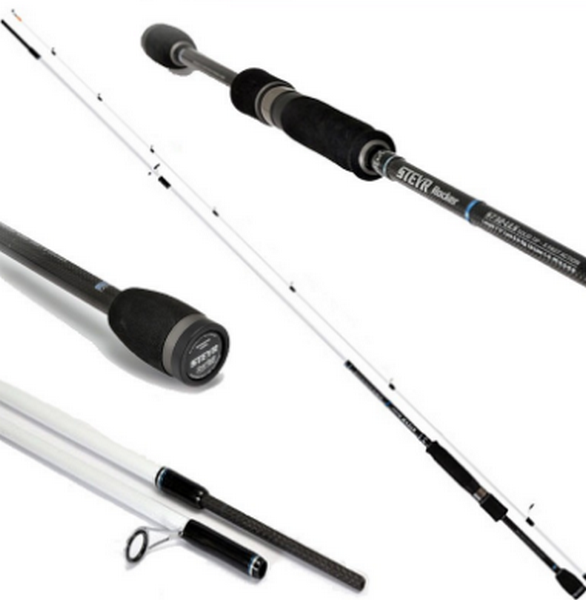 Steyr Rocker 732 and 792 ultralight fresh and saltwater
SKU 00427
Product Details
Two rods series designed for light and ultra light fishing, in fresh and salt water. Each model
is equipped with a specific tip, choosing the right one for your fishing style is essential for
success.
The Steyr Rocker 7'3 is super sensitive and it is perfect for all those technique where
you fish in close contact with the bottom, including drop shot and split shot. So it is recommended
for perch in fresh water and for Light Rock Fishing in salt water.
The Steyr Rocker 7'9 is as fast as the previous model but with a high casting power, the perfect choice if you need to use spinners, spoons and jigs in your technique. It is recommended for specialist trout fishing
and, more in general, all the times you need to use small metallic lures and still maintain great
sensitivity. Blanks are made of High Modulus Radial Carbon and equipped with SiC guides and
High Density EVA split handle.
Save this product for later