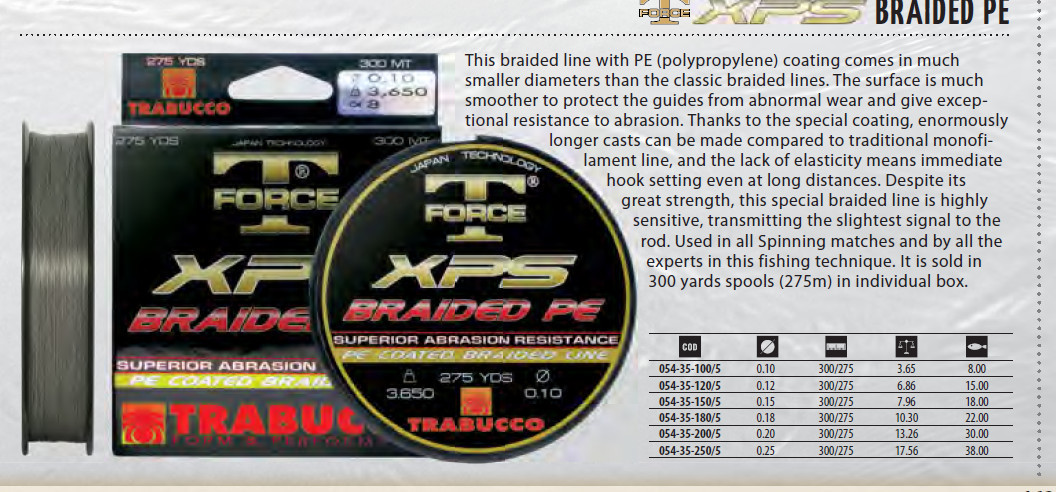 T Force XPS braided PE
SKU 00134
Product Details
THE HIGHEST QUALITY PE AVAILABLE
This braided line with PE (polypropylene) coating comes in much
smaller diameters than the classic braided lines. The surface is much
smoother to protect the guides from abnormal wear and give exceptional
resistance to abrasion.
Thanks to the special coating, enormously longer casts can be made compared to traditional monofilament line, and the lack of elasticity means immediate
hook setting even at long distances.
Despite its great strength, this special braided line is highly sensitive, transmitting the slightest signal to the rod.
Used in all Spinning matches and by all the experts in this fishing technique.
It is sold in 300 yards spools (275m) in individual box
Save this product for later