Takumi nano carbon boat rods VJ ( vertical jig)
00125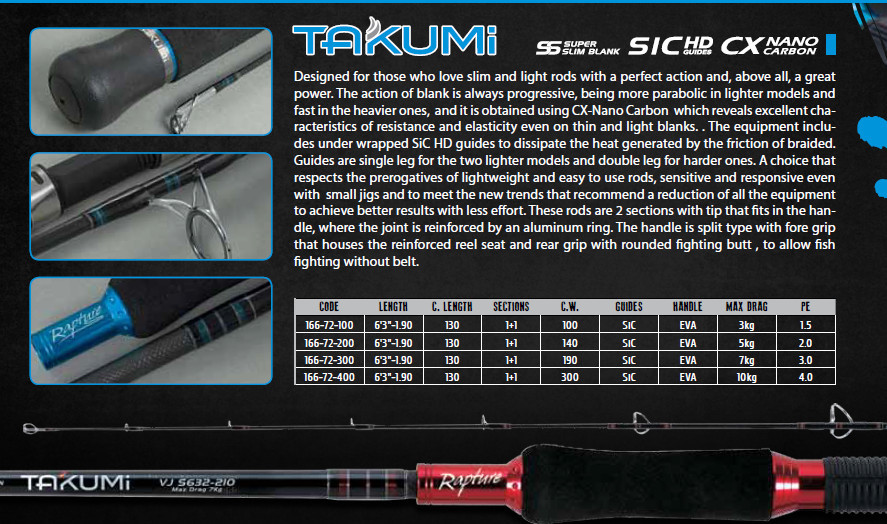 Designed for those who love slim and light rods with a perfect action and, above all, a great
power. The action of blank is always progressive, being more parabolic in lighter models and
fast in the heavier ones, and it is obtained using CX-Nano Carbon which reveals excellent characteristics
of resistance and elasticity even on thin and light blanks. . The equipment includes
under wrapped SiC HD guides to dissipate the heat generated by the friction of braided.
Guides are single leg for the two lighter models and double leg for harder ones. A choice that
respects the prerogatives of lightweight and easy to use rods, sensitive and responsive even
with small jigs and to meet the new trends that recommend a reduction of all the equipment
to achieve better results with less effort. These rods are 2 sections with tip that fits in the handle,
where the joint is reinforced by an aluminum ring. The handle is split type with fore grip
that houses the reinforced reel seat and rear grip with rounded fighting butt , to allow fish
fighting without belt.
size
300g p/e 4 10kg drag (0) 210g p/e 3 7kg drag (0)