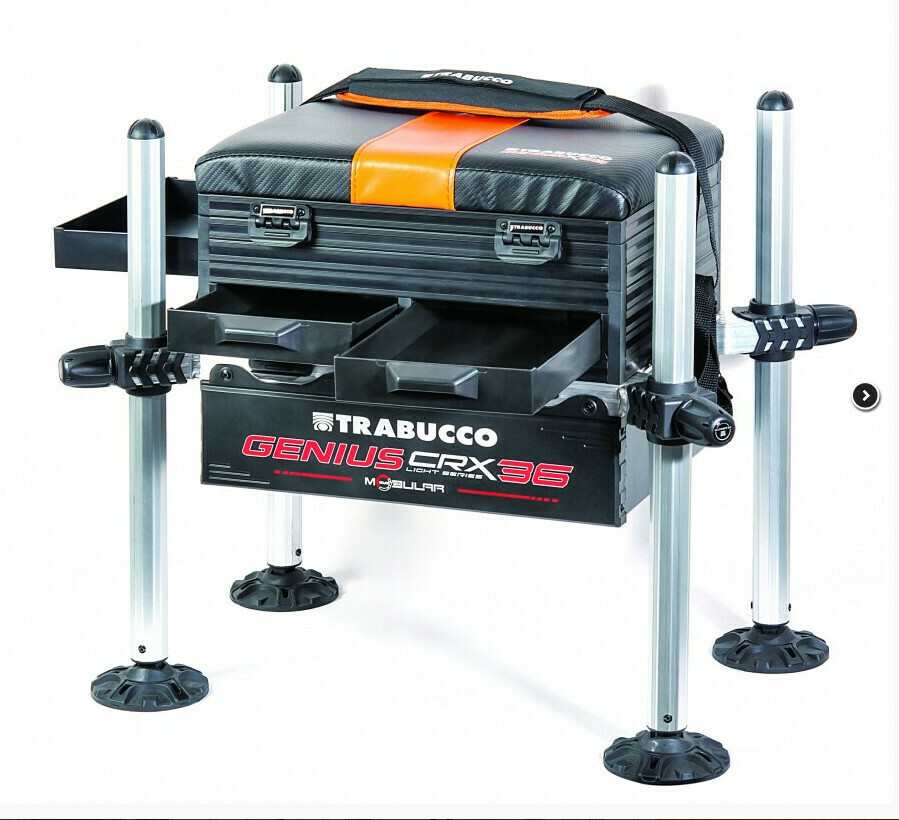 Trabucco Genius CRX36 SEAT BOX 116-13-050
SKU 00690
Product Details
Tubolar aluminium frame • Swivelling mud feets • Padded pole gel seat • Padded and adjustable shoulder strap
It is certainly the most sophisticated and complete of the Genius X36, because it offers a multitude of spaces for rigs, accessories and terminal tackle. Starting from the bottom, you will find the base of 13 cm, common to all models.
Then a pair of front drawers, a side-scrolling drawer and finally a standard 4-centimeter drawer. Included is the padded shoulder strap.
Today, 36 mm legs are in high demand for superior stability and the chance to accept all the accessories in the Connect and Clamp On ranges. A very, very interesting range of seatboxes which stands for the general quality and customization options, created to fulfill the space between the fantastic high-end products and more elementary fishing seats.
Model Code
Trabucco Genius CRX36 116-13-050
Save this product for later