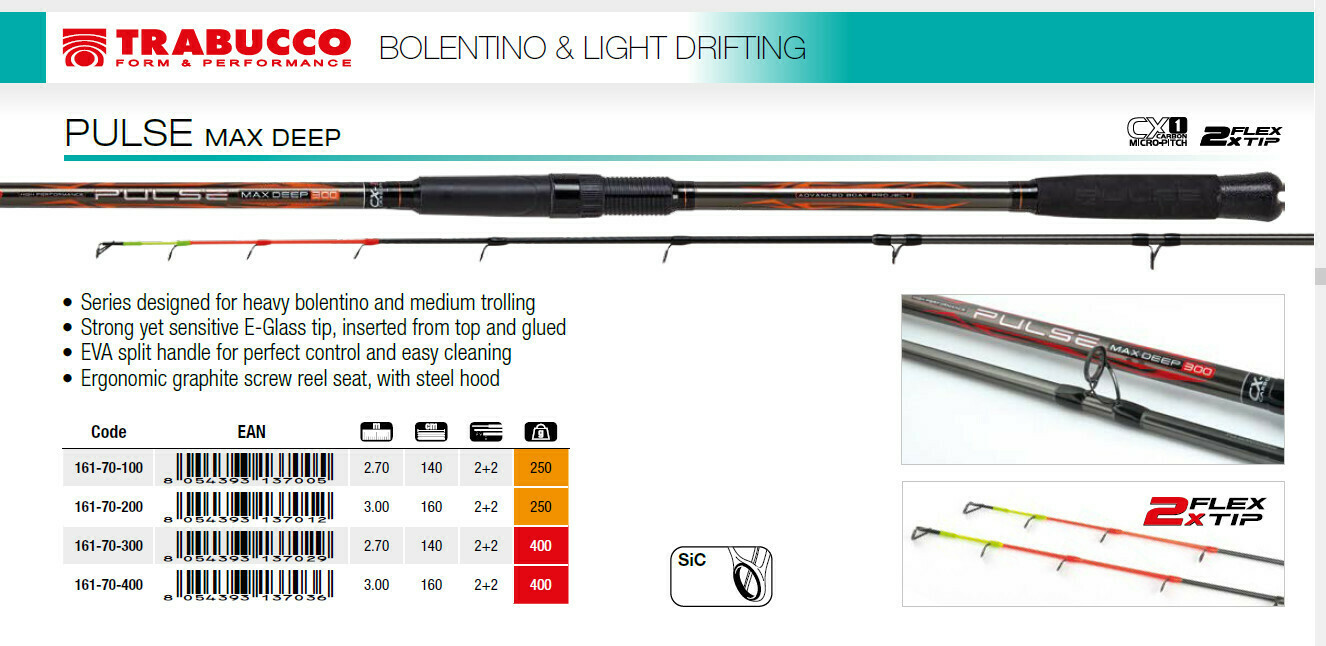 Trabucco Pulse Max Deep 300 boat rod 2 tips up to 400g weights 2.7m
SKU 00682
Product Details
This fantastic multi-purpose rods are made in two sections and can be optimally used in two different fishing styles
The distinctly tip action and the considerable power reserve make them perfect for deep sea bait fishing even when using small electric reels.
The rubber cap located at the base of the handle has a particular cross cut that allows you to insert the rod into the slotted rod holder and to keep it firmly in a specific position.
This characteristic makes them suitable also to be used with success with coastal drift fishing
The Pulse Max Deep series is equipped with two put over fiberglass tips with different action, to always have the right tip sensitivity depending on the fishing condition. Solid, energetic and well-finished rods that can also be used with leads weighing up to 400 grams.
| | | | | | | | |
| --- | --- | --- | --- | --- | --- | --- | --- |
| 161-70-300 | 2.70 m - 400 g | 2.70 m | 140 cm | 400 g | 2+2 | 2+2 | Sic |
Save this product for later