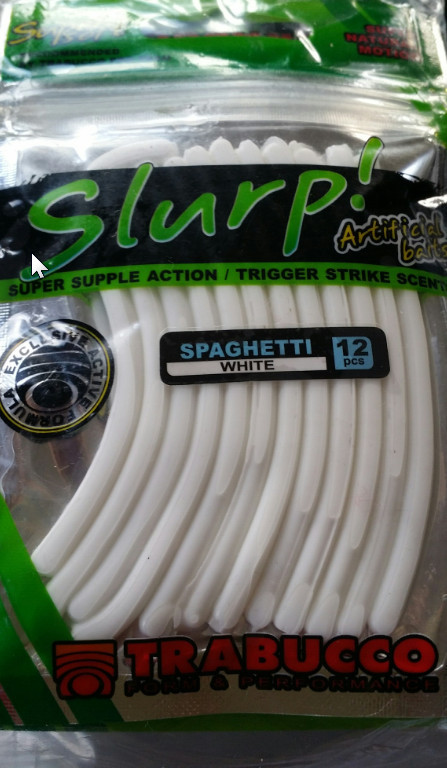 Trabucco Slurp Spagetti ( I kid you not) 90mm long ultra soft plastic lure heavily sented
SKU 00394
Product Details
Spaghetti are a classic and very popular bait
for lake trout fishing in commercial fisheries in Italy.
We added scent and oils in the formula of
the Spaghetti Slurp! Baits, making them irresistible
and giving you the edge to catch
fish in every situation, when every other
lure or bait already failed. All colours are
very bright and vivid, to stimulate even
the most apathetic fish.
Perfect for Zander and Perch in fresh water or Wrasse in the salt.
Save this product for later