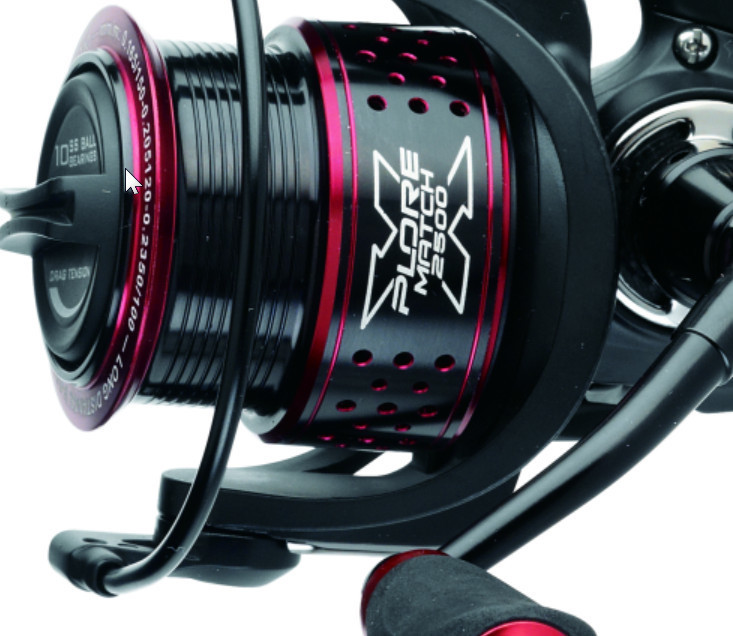 Trabucco Xplore Match FA 2500 4000 AND 5000
SKU 00298
Product Details
In 2014 TRABUCCO launched the model Trabucco Explore and if you are experienced and passionate fishermen and not now have one, it means that you are part of a minority and that you missed a reel from the incredible performance.
2015 has seen the birth of the Match version
The new match is a reel designed especially for power feeder fishing in the pits and it has a beautifully smooth gear and spools of low capacity,a special reel for competitions, although, of course, nothing prevents you using it in a bolognese or a match fishing rod.
The size in 2000, with a capacity 'of 100m 0.20 and a weight of only 270 grams, is perfect for the light match fishing and even light lure work
. The size 4000, only 20 grams heavier but with a capacity 'of 120 meters of 0.26, is instead an ideal complement to river work
The size 5000, which in any case has a weight really modest, only 300 grams and a capacity of 130m of 0.26, by virtue of the larger spool is really perfect river feeder and heavy lake work where with the help of a large feeder (and a good rod) is able shoot the bait over the mythical barrier of 100 m.
The smoothness of the very precise gearing is aided by well 9 + 1 stainless steel bearings double shielded.
Body and rotor particularly rigid
Aluminum coil with "V"
Binaural Power Bail tubular aluminum
Clutch sealed against the ingress of water and dust
Stainless steel bearings double shielded
Anti-return infinity
Crank machined from an aluminum block
Save this product for later