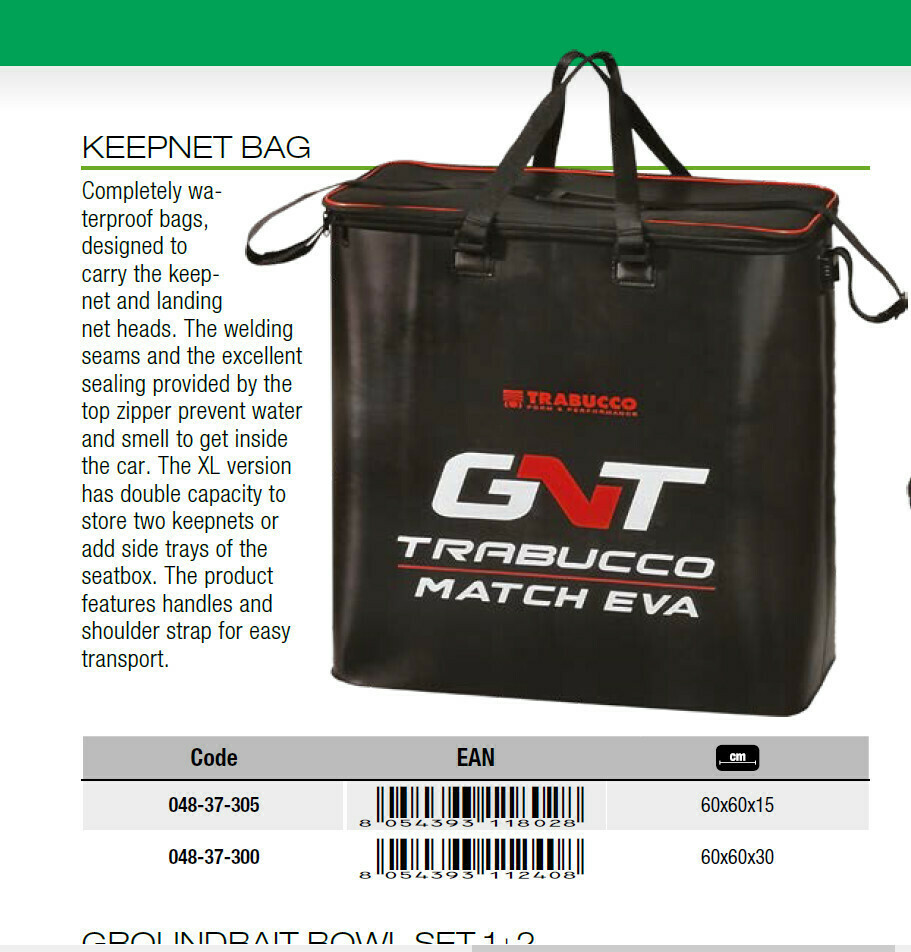 Trabucco keep net bag EVA extra large
SKU 00684
Product Details
Completely waterproof bags, designed to carry the keepnet and landing net heads.
The welding seams and the excellent sealing provided by the top zipper prevent water
and smell to get inside the car.
The XL version has double capacity to store two keepnets or add side trays of the
seatbox.
The product features handles and shoulder strap for easy transport
Save this product for later