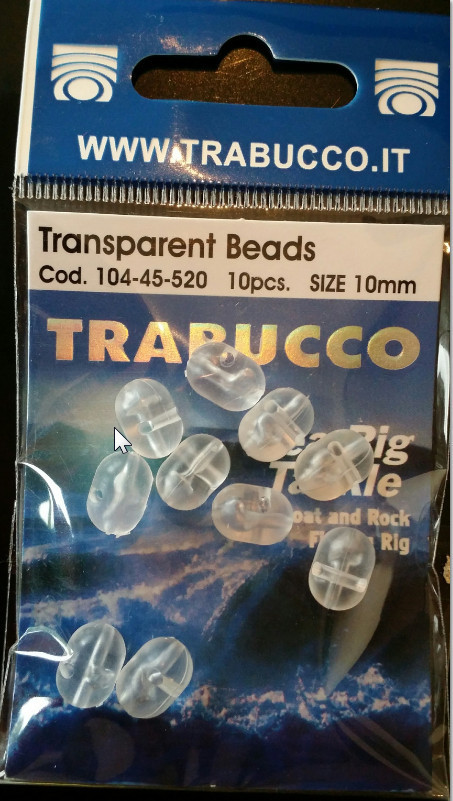 Transparent beads cross over 3 way large semi oval shape 3 sizes 10pcs
SKU 00328
Product Details
Large semi oval beads with a cross lead hole to put your snoods into
Used in the match scene in Europe where keeping your rigs and invisible as possible is very important
Great for 3 hook flappers
Have used the smaller size for mullet and bream from the beach with great effect
Also good for portuguese style rigs with ultra long snoods for garfish and surface fish.
10 per pack
10mm size us for shock leaders of .80 and snoods of .50mm or smaller
8 mm . 70mm rig line and .40mm snoods or smaller
5 mm .50 rig line and .25 snoods or smaller
A stop knot is tied in the snood for the simplest set up.
A great way for perfect 90 degree snoods.
Save this product for later