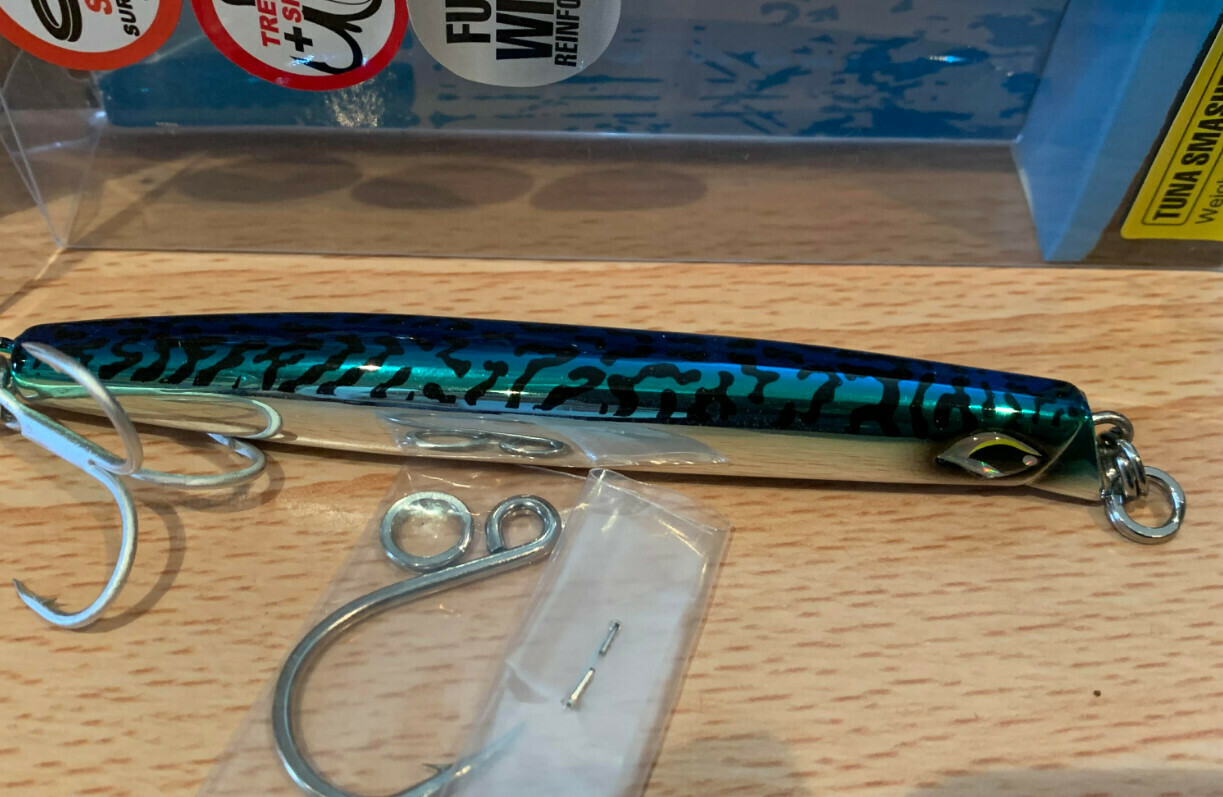 Tuna Smasher 45g treble and single hook full wire heavy split pins
SKU 00696
Product Details
If they knew it was armed in 3D Cut Powerpoint mode, the fish would let it pass. But the temptation is so high, in the chaos of the feeding bonanza, and a Seagull could be quicker…
The realm of this Stickbait is the messy shoal of anchovies, attempting to escape the two attacks: the one from the water and one from the sky. As long as the party continues, we can play the Tuna Smasher card, keeping the boat at distance because the lure flies like a missile, taking advantage of the high weight/volume ratio.
The assault that suddenly stops its action will start the fight with a Bluefish, a Leerfish, a Little Tunny or a Bonito: no matter the species, fun is guaranteed.
Nothing to do for the predator that tries to free itself from the lure, shaking its head, as the double ring that connects it to the line prevents the hook points from letting go.
On the sporting side, the lure has the right credentials, offering the alternative between treble and single hook, included in the package.
Save this product for later