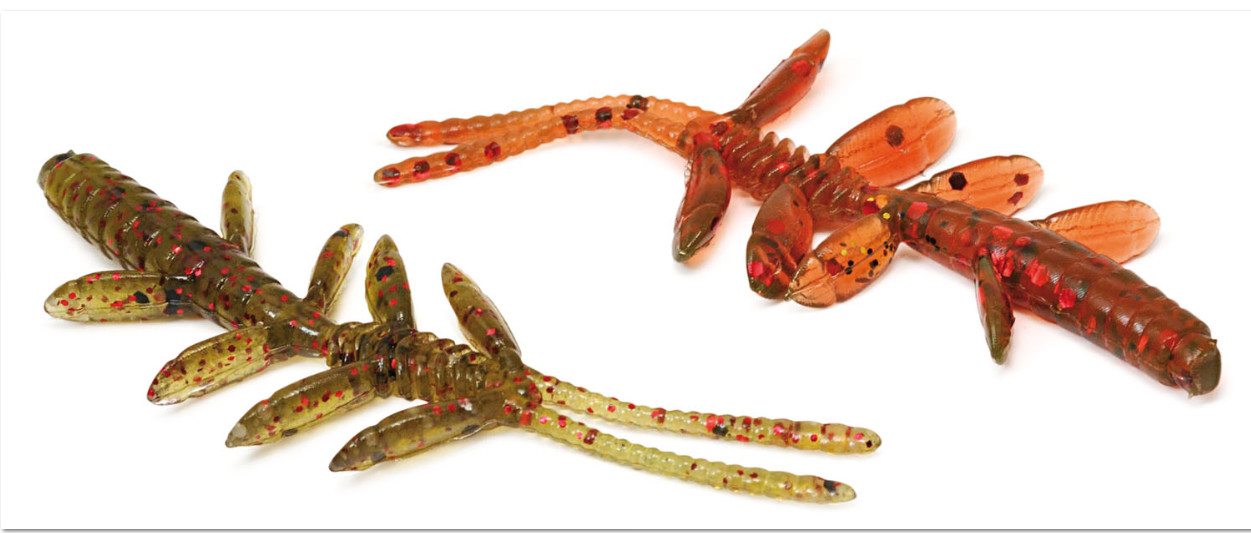 ULG Water shrimp 2.4 inch 8 per pack New for 2016
SKU 00407
Product Details
ULG WATER SHRIMP
It 'a fantasy creature, whose small size makes it
attractive to any sort of predator, in all seasons
of the year. Ideal for winter lake Perch fishing,
is always becoming very effective against
Chub and canal Perch, who appreciate its particular movement,
generated by numerous, reversed fins and tail, both under the water pressure and by their on the bottom. We recommend to rig it on Micro Dropshot style, using the four natural colours the two lighter tones in case of dark or muddy
It is known that predators may refuse our lures, when they are fed up, but in those conditions they will always accept an offer from another dimension.
Then the miniaturized Ultralight soft lures come into as does this shrimp imitation, available in natural colours or in contrast ones, such as the Pearl Pink and Chartreuse, deadly in coloured water, typical conditions of the canals
Micro Jig Head, Dropshot or Split Shot styles
are recommended, because such light lures require a weight to be cast and reach the bottom.
Save this product for later