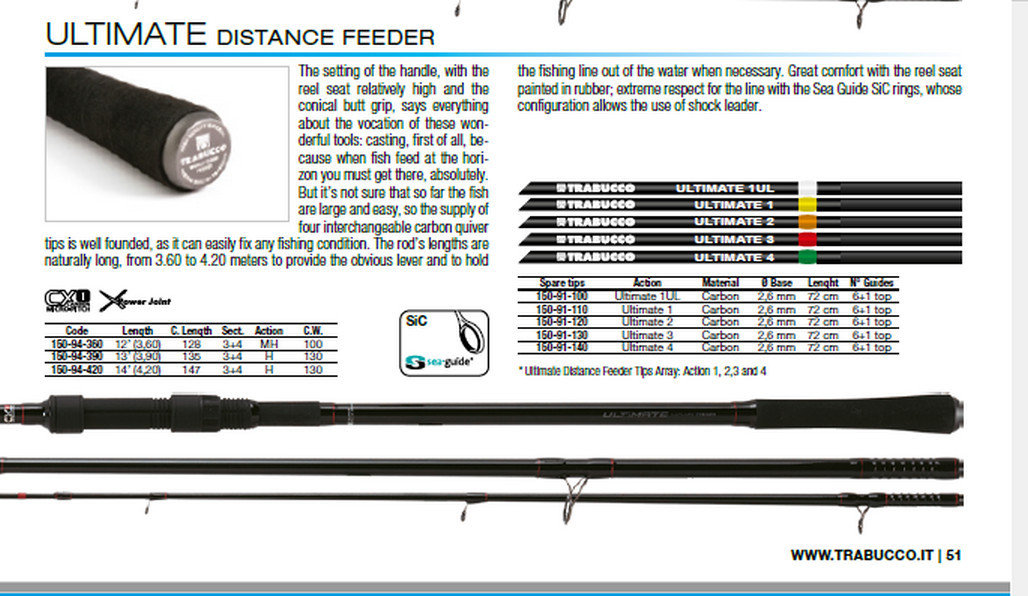 Ultimate Distance Feeder 390H Max 130g 4 tips
SKU 00610
Product Details
The setting of the handle, with the reel seat relatively high and the conical butt grip, says everything about the vocation of these wonderful tools:
casting, first of all, because when fish feed at the horizon you must get there, absolutely.
But it's not sure that so far the fish are large and easy, so the supply of four interchangeable carbon quiver tips is well founded, as it can easily fix any fishing condition.
The rod's lengths are naturally long, from 3.60 to 4.20 meters to provide the obvious lever and to hold the fishing line out of the water when necessary.
Great comfort with the reel seat painted in rubber; extreme respect for the line with the Sea Guide SiC rings, whose configuration allows the use of shock leader.
Save this product for later