XPS Long Cast Flourescent 1200m spools black line every 150m
00021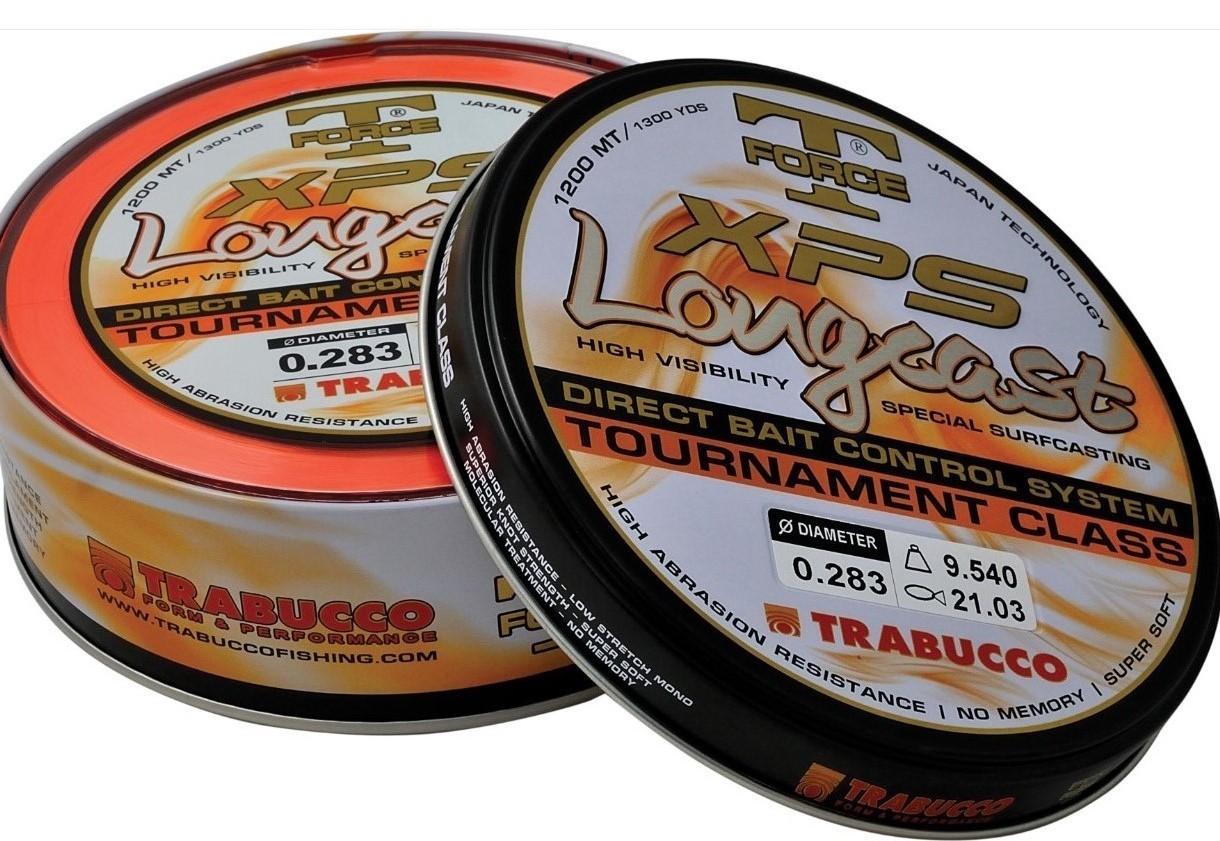 Trabucco double news:
a new long casting monofilament,
designed for surf casting, manageable,
smooth and silicon coated with a low stretch.
High Visibility orange fluorescent colour.
The spool is a high value 1200 meters but a 20 cm black band comes up every
150 meters, so it can be possible to know very accurately
how many meters has been spooled.
As used by top anglers ine UK , even when they were shark fishing in South Africa
(Mr Brown)
It is one of the best solutions when you need to spool two or
more big pit reels.
053-48-180/5 0.181 1200 2.50 5.60
053-48-200/5 0.203 1200 3.00 6.70
053-48-220/5 0.221 1200 3.80 8.40
053-48-250/5 0.251 1200 4.80 10.60
053-48-280/5 0.283 1200 5.80 12.80
053-48-300/5 0.307 1200 6.60 14.60
053-48-350/5 0.350 1200 9.20 20.30
053-48-400/5 0.400 1200 11.00 24.30
XPS Long Cast 1000m spools
1200m .30 26lb (3) 1200m .35 34lb (4) 1200m .22 15lb (0) 1200m .20 12lb (0) 1200m .28 21lb (0) 1200m .25 18lb (0)