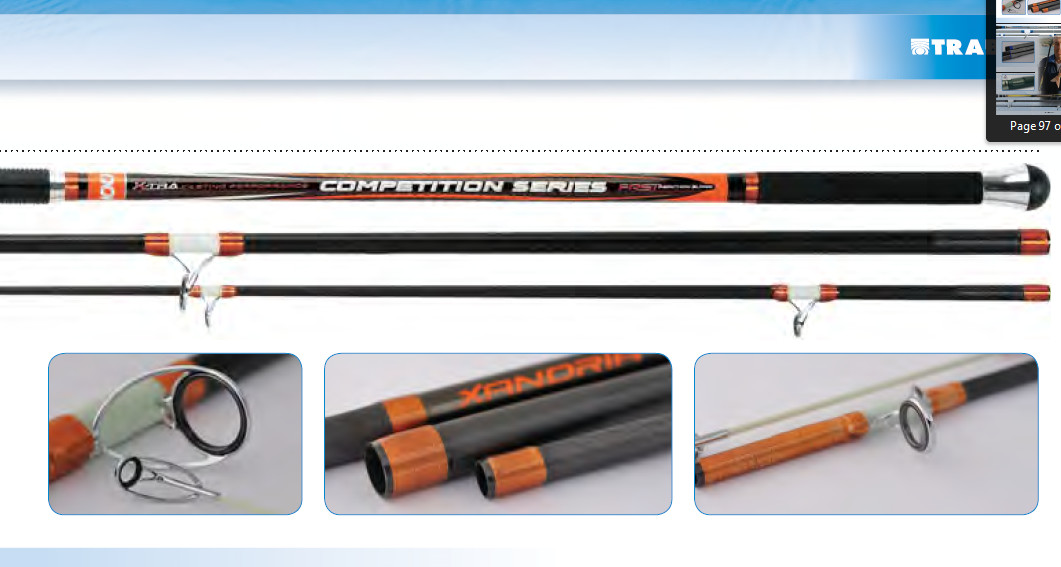 Xandria Beach last in stock 420 MN
SKU Xandria Beach
Product Details
Last in stock
1 Xandria 420 MN remaining
A 3 piece beach ledgering rod offering the best performance
and components at a super competitive price!
Very popular match scratching rod in the UK.
As per the top of range families, the Xandria as well has been developed with Miche Nardi supervision.
Blank is super slim and very powerful,offering unmatched casting performance.
The rod is made of high modulus CX-1 carbon, able to give casting power, light weight structure and sensitivity. SiC Sea Guides, graphite reel seat and Trabucco butt knob complete the beautiful Xandria.,
Comes with two individual solid tips in carbon
Please note the MN version has the latest trabucco spiral grip , not the chrome ball .
171-41-420 4.20 142 3 120 SiC


Save this product for later