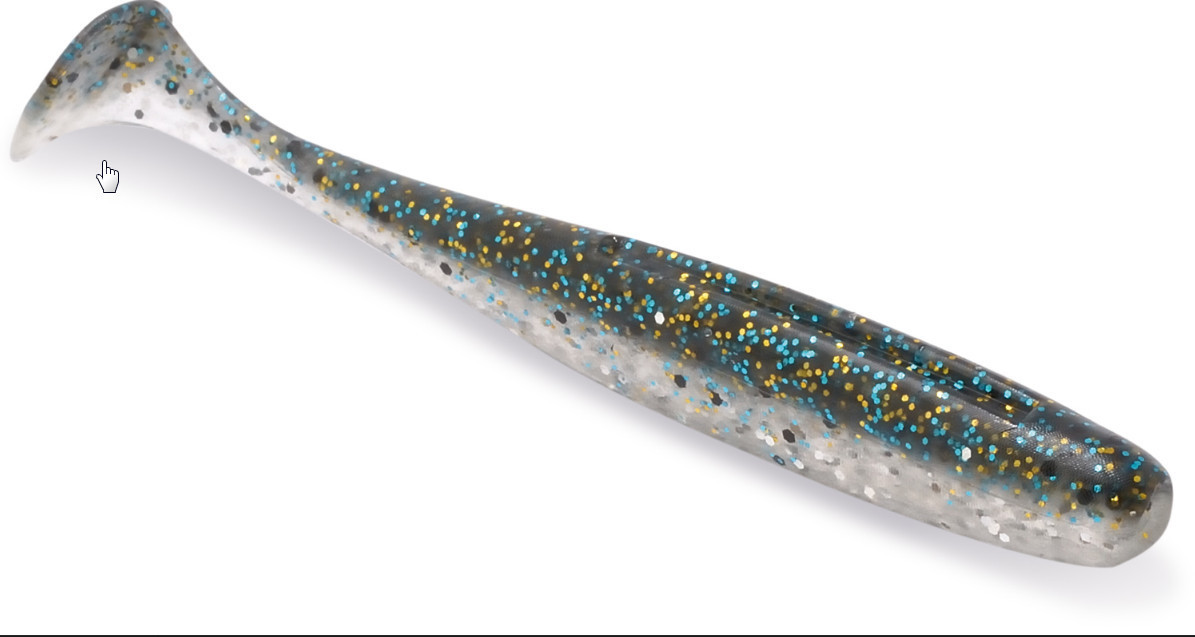 Xciter shad 2 inch 12 per pack 3 inch 8 per pack 3,75 inch 7 per pack 4.9 inch 6 per pack , best paddletail on the market for all uses
SKU 00330
Product Details
Exciter ... Flat sided shad featuring a distinctive action of the tail
and a more marked wobbling. Thin tail extension for extra movement.
The belly has an useful groove that adds vibrations and can easily hide an additional
weight.
The Exciter Shad is an excellent lure for perch
zander and pike, but it can be used in salt water, rigging
it on a jig head.
Now available in 2 inch 12 pp and 4.9 inch 6 pp for micro fishing for perh up to wrecking for cod and pollack
The material is very soft and pliable like the best japanese lures on the market
Save this product for later