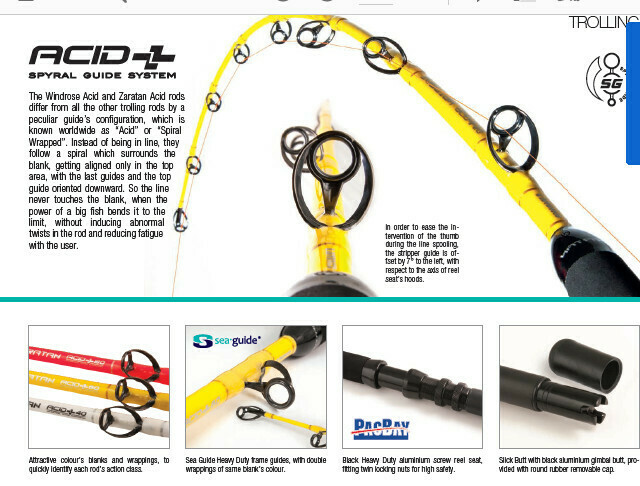 ZARATAN ACID PLUS Tuna and Shark Drifting rod 80lb 1 piece ex Italy
SKU 00642
Product Details
167-21-300 6'6" (2,00) 200 1 50-80lB orange
According to the ancient mythology, Zaratan was a marine monster. Today it's a fantastic series of rods designed for trolling and drifting. Characterized by a particularly
attractive look, based on aggressive colours and details "tone on tone",
Zaratan born from a high technology and is completed by no compromise components.
The rods are made by a single, solid piece of E-Glass for a total resistance,
ensuring extreme flexions during the fight and presenting a neat, powerful return
movement of the blank during pumping of the fish. This "automatic return" tires
the fish and preserves the angler's back even when fishing the big tuna in stand
up with braided lines on to the reel. The guides belong to Sea Guide Heavy Duty
class, with stainless steel frame and SiC ring, fixed by double wrappings according
to the Acid Spiral Wrapping concept, which prevents the line to get in contact
with the blank when it is sharply bent. The reel seat is made from aluminum and
has a double locking nut. The EVA handle offers a low density fore grip, while the
butt has the slick finish and ends with the classic aluminum gimbal with removable
rubber cap.
Save this product for later