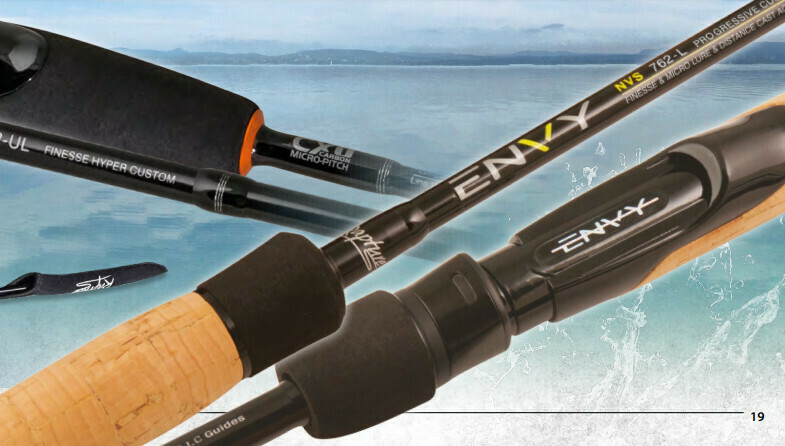 envy ul progressive custom finesse and Micro, lure concept 1-4g pe 0.2 0.6 half price sale
SKU 00652
Product Details
Envy represents the top of the range for Finesse fishing. Developed after long
testing to achieve the best performances on long distance casting with ultra-
light lures but retaining excellent sensitivity and control. To achieve this,
we apply the latest tech and materials, from the CX-1 Micro Pitch Carbon and
brand new solutions on carbon cloth processing, thus to completely eliminate
the "spine" on the whole blank.
126-43-100 NVS682/UL 6'8" - 2.00m 104 cm 2 Regular UL 0.5-5g 1-4lb / Pe 0.2-0.6 8 K Profile SiC
Envy features spigot joint, slow taper construction, with an ultra-slim profile and a nice regular action, whilst the
ultra-fine hollow tip is the optimum solution to fish both with hard and soft baits
. Envy is also fitted with high quality components, the long leg and anti-
tangle K profile guides with SiC inserts are the best solution with braided,
the guide combination between sizing and spacing eliminates wind knots,
reducing line coils to allow for smooth and accurate casts.
The handle grips are a mix of quality cork and eva to enhance feeling and comfort.
CODE MODEL 682 LENGTH 6. 8 INCH
Save this product for later